The Wizard of Oz Ruby Slippers Review
If you're ready to return to the land of Oz, WMS has a sequel to their popular slot game, this time called The Wizard of Oz Ruby Slippers. With even more bonus features and tons of payouts, you could win up to $24,000 from the jackpot!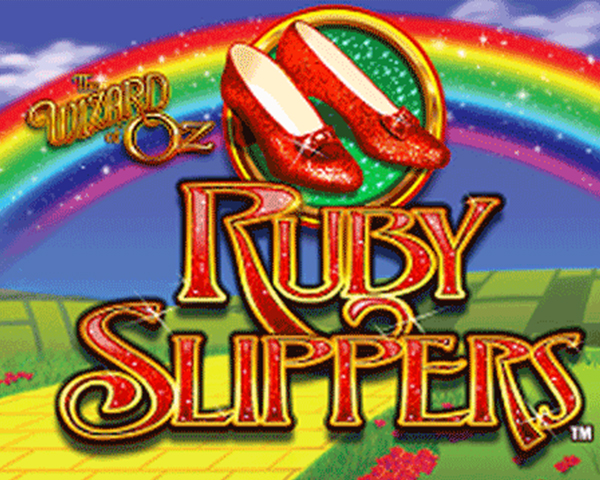 Our Verdict
Even better than the first, you'll think there's no place like Oz when you spin the reels and win big with Ruby Slippers.
What we like
Gorgeous and immersive theme
Stunning graphics and animations
Varied and rewarding bonuses and extras
High volatility for big risk takers
What Can Improve?
Can take a while to hit a bonus
Base game wins relatively small
100K Free Coins & 200 Free Spins Bonus with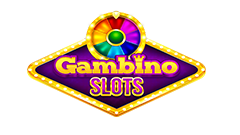 Play For Real Money
About The Wizard of Oz Ruby Slippers
WMS already had a successful Wizard of Oz themed slot game, but they took things even further with a sequel. By upgrading the graphics and animations, the game already looks a whole lot better, but it's the extra features and big wins that make it even more worthwhile. Our favorite is the ruby slippers bonus feature, which can occur randomly in the base game and see the slippers clicking together, sending bubbles to the reels to make them full wilds. If they combine with Glenda, they are even more rewarding, plus there's a random multiplier added to your wins to make it a truly lucrative random encounter.
You'll discover numerous wins across the 30 paylines as you journey to Emerald City in The Wizard of Oz Ruby Slippers.
Gorgeous, fun and immersive. With some incredible bonuses, it's easy to recommend this slot to anyone who clicks their heels.

- Claire Fraser, Senior Editor
Ruby Slippers bonus round adds wild reels and multipliers
Respin, free spin and instant win bonuses
Gorgeous graphics and animations add to the games' immersion
High risks yield big rewards in this highly volatile slot
The bonus symbols on the first 4 reels are the 4 main characters, Dorothy, Scarecrow, Tin Man and Lion. They will need to combine with a fifth major symbol on the last reel to trigger a bonus round, with either the Wicked Witch, Wizard of Oz or Crystal Ball. These can lead to free spin bonuses with multipliers, an instant win mini game or a respin bonus game with different modifiers. While it can take a while to hit one of these bonus games, the payouts can lead to 200x your wager.
The Return to Player (RTP) percentage of this game is mainly found in the lucrative bonus rounds. This means that while you will get decent payouts from the special features, you'll need to have a bankroll or betting level that can get you through quite a few spins in the base game. That's because The Wizard of Oz Ruby Slippers is a high volatility slot game, with bigger payouts, but you have to work for them. While you will win relatively often in the core game, it won't be enough to keep your bankroll going unless you hit one of the big bonuses.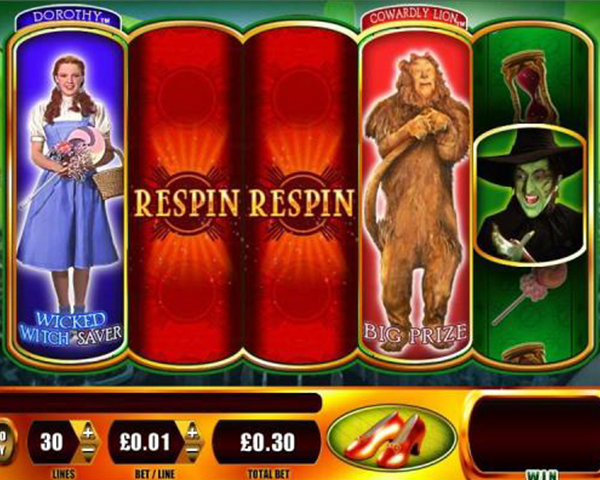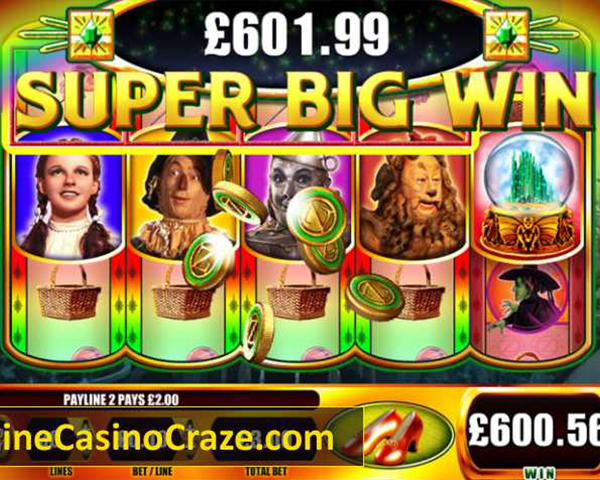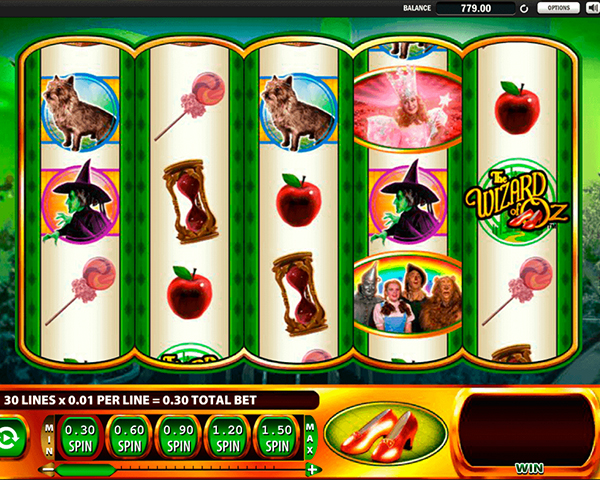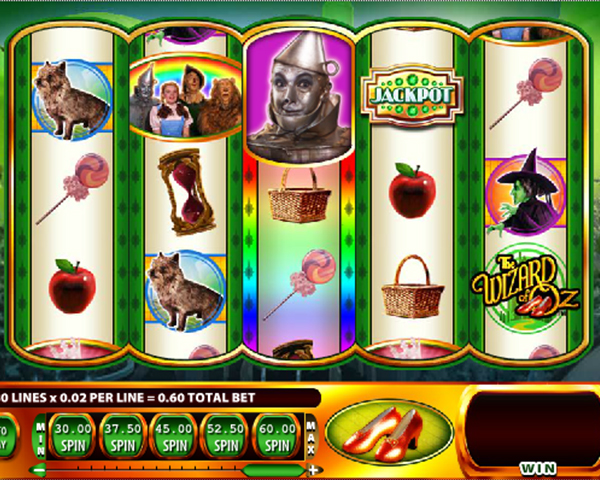 Where To Play The Wizard of Oz Ruby Slippers
Because it's such a popular game from WMS, you'll be able to find this game at many online casinos that have partnered with the developer. If it's more convenient, you'll be able to download the software to your computer or mobile, or you can play no download Wizard of Oz Ruby Slippers instantly in your browser. Either way, the gameplay, bonuses and excellent payouts remain the same.
How We Review
All our online slot reviews are detailed and unbiased, based on a wide array of elements. Some of these aspects include:
Graphics & design: How does the sounds, visuals and general look and feel combine to create an immersive experience? Does the game just have good looking symbols, or also a great soundtrack and animations.
Bonuses & extras: The spinning reels are great, but what does the game add to reward players with something extra? How does this game distinguish itself from other slots with interesting bonuses.
Coins & payouts: Is this a game for high rollers or can penny players enjoy it, too? How much do you need to wager per spin and how much can you win from spinning the reels.
Volatility: Will you get frequent wins at a lower amount or need to work harder for much larger payouts? Both styles have their own advantages and will appeal to different players.
Jackpot Symbols
If you're playing the max bet, you could win a potential jackpot of $24,000 for landing 5 jackpot symbols. The next highest - paying icons give out $2,000, $1,500 and $1,000. That's not even counting the incredible bonus rounds with extra wilds, free spins, respins and beneficial modifiers that could easily payout upwards of $3,000. The payouts are lucrative in this slot game, but you will need to wager wisely to keep your bankroll afloat until they hit.
Graphics and Design
Relive the glory of The Wizard of Oz, with even better visuals than the original slot or the classic film. The graphics, video clips and animations are all high resolution and look absolutely stunning. They combine perfectly with the soundtrack and sound effects to make you feel truly immersed in the experience. Plus, with great game design elements and extra features, you're sure to feel exhilarated with every spin of the reels.
Payouts and Prizes
The betting range in this game is excellent, letting you bet anywhere from $0.30 - $60 per spin when wagering on all 30 paylines. It is a high volatility slot, so you'll need a large enough bankroll to withstand 50-100 spins without a big payout, so be sure to bet within your limits so that you can last long enough to see the bonuses and their incredible payouts. But with lucrative payouts to be found in the jackpot and the bonus features, you'll be generously rewarded when they hit.
Play on Mobile
When you play The Wizard of Oz Ruby Slippers on mobile, you'll be able to visit the land of Oz from the palm of your hand. Spin the reels at your favorite online casino and you can switch seamlessly from computer to mobile and back again, all while using the same account, wallet and VIP points. Whether you like to play at home or on the go, you'll get the same great experience.
WMS has brought this popular land-based slot to online casinos and mobile devices using the latest technologies. Instant play and HTML5 has made it possible to bring this game to iOS, Android, Windows, Kindle Fire and BlackBerry smartphones and tablets. That said, you'll probably have the best experience on Apple and Android devices.
This is an immersive mobile slot game, so you may need to be reminded that it's important to be aware of your surroundings if you like to play on the go. Using WiFi can help to reduce any data usage the game requires, but before making any deposits or withdrawals you should check that you aren't using an open WiFi connection as the network might not be secure from hackers or third parties.
100K Free Coins & 200 Free Spins Bonus with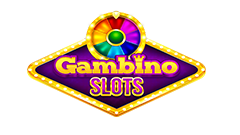 Play For Real Money
Play The Wizard of Oz Ruby Slippers Online Today
This Wizard of Oz Ruby Slippers slot review shows why it's so easy to recommend this game. Whether you're a fan of the original movie or WMS' previous slot game, or you're just after some of the best bonuses and payouts that you can find in a slot, this is an incredible slot for you. Exhilarating bonuses and immersive gameplay combine to make it a popular game, both online and at land - based casinos. Visit one of our top - rated online casinos today and prepare to click your heels 3 times and say "there's no place like Oz".