Spartacus: Gladiator of Rome Review
When you think of the Colosseum and gladiators, chances are that you imagine something larger than life. Which is why it makes sense that WMS added their Colossal Reels feature to this game, with massive stacked wilds and huge payouts to go along with them. Keep reading to find out why this game is an enormous success.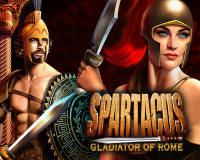 Game Info
Theme
Rome, Gladiators, Fighters
Our Verdict
What we like
Stunning graphics and animations
Excellent theme that's immersive and fun
Stacked wilds that expand to the second set of reels
Free spins, wilds and multipliers
What Can Improve?
Not ideal on mobile
Some symbols don't fit the theme
100K Free Coins & 200 Free Spins Bonus with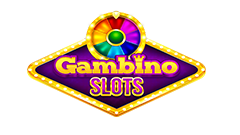 Play For Real Money
About Spartacus: Gladiator of Rome
The first thing you'll notice when you start playing Spartacus is that there are actually 2 sets of reels in this slot. The first is your typical 5x3 set of reels, common in video slots, but to the right of that are the Colossal Reels, with 5x12 symbols, combining for 100 paylines of play. This means that the full-size stacked reels look even more impressive, and the wins are super-sized as well.
With 100 paylines across 2 sets of reels, you'll find tons of ways to win in this highly entertaining slot.
Colossal Reels lead to truly enormous payouts, making this a big winner of a slot game.

- Claire Fraser, Senior Editor
Stunning stacked symbols that look phenomenal on the reels
Exhilarating theme makes every spin exciting and rewarding
Stacked wilds that can spread to the second set of reels
Free spins include multipliers and even more spreading wilds
One of the most compelling parts about the Spartacus slot is that the symbols are stacked on the reels, adding more opportunities for big wins. Best of all, if you find stacked wilds that fill the full reel in the 5x3 set, they'll fill the full reel of the 5x12 set – so stacked wilds filling your first reel in the 5x3 set will give you big wins there, plus big wins on the 5x12 reels. This can be incredibly lucrative and yield some massive payouts.
If you land 3 or more Colosseum scatter symbols, you'll trigger the free spin bonus which includes a multiplier. Best of all, having wilds appear anywhere on the first set of reels will expand them to fill the full reel, plus the full corresponding reel of the second set. This means that finding just a couple of wilds in the 5x3 reels could lead to huge payouts across all the paylines of the game!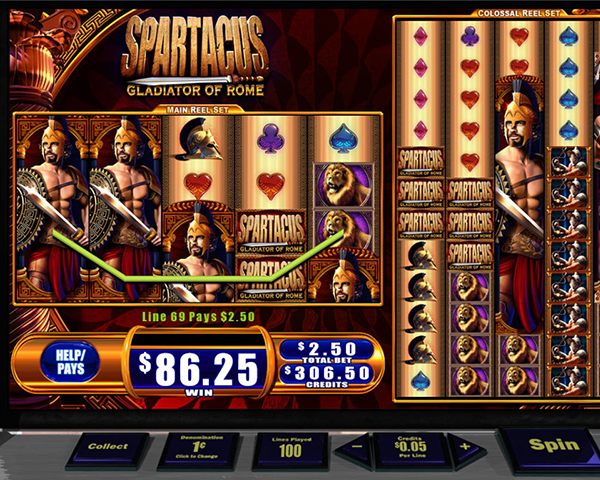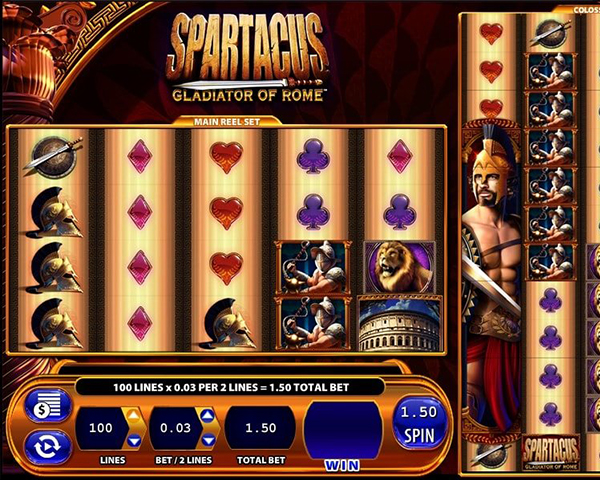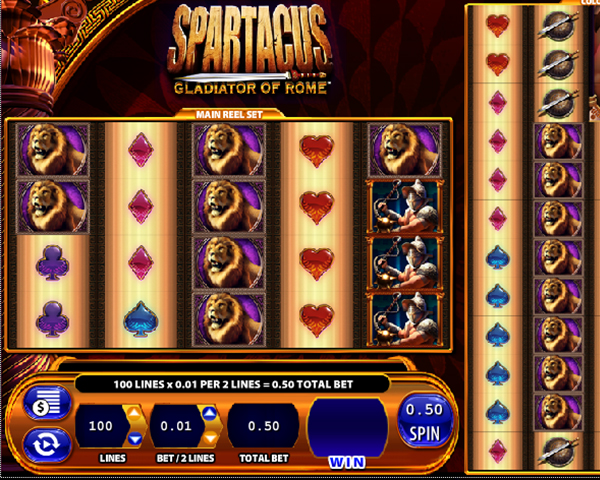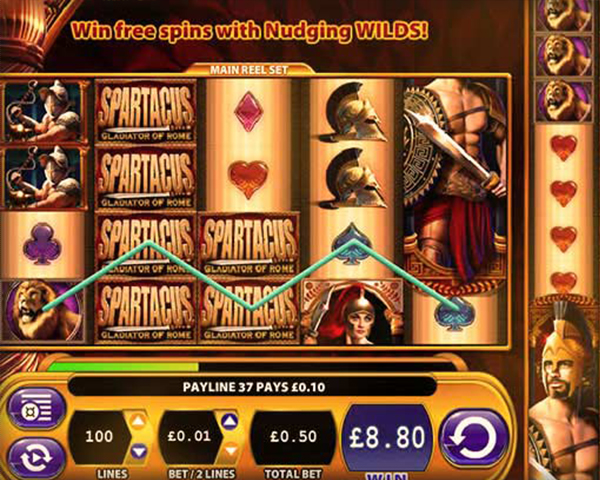 Where To Play Play Spartacus: Gladiator of Rome
This is an incredibly popular slot game, and with good reason, which is why it's widely available at the best online casinos offering WMS titles. You'll be able to download the software to your computer or mobile, or you can play no download Spartacus: Gladiator of Rome instantly in your browser. Whichever way you choose to play, you'll get the same incredible experience.
How We Review
All of our online slot reviews are detailed and honest because we base them on a range of criteria. These elements include:
Graphics & design: How do the visual and sound elements combine to create an immersive and exciting experience?
Bonuses & extras: Spinning reels are great, but players like to have extra rewards. How does this game set itself apart with bonuses and special features?
Coins & payouts: Is this game only for high rollers or can penny players also win big? How much will you need to wager per spin? How much do you stand to win?
Return to Player: Slots are exhilarating, but their payouts also need to be rewarding. How much will you win and lose playing this game?
Free Spins and Scatters
There isn't any progressive or set jackpot in Spartacus: Gladiator of Rome. Instead, you'll find big wins all along the way, with great payouts in the base game as well as the free spin bonus. Getting 3 scatter symbols gives you 8 free spins with a 2x multiplier, with 4 scatters giving you 12 free spins and a 5x multiplier. 5 scatters may be the hardest to find, but they'll deliver massive wins with 20 free spins at a 20x multiplier.
Graphics and Design
Thanks to stacked symbols on the reels, Spartacus has some truly incredible looking icons with both a male and female gladiator showcased using the full graphics of a stacked reel. This makes each spin even more alluring and exhilarating as huge images fill the reels to yield great payouts. There are some excellent unique symbols, including enemy combatants, swords and shields as well as helmets. However, the playing card suit symbols are used to pad out the reels. This slightly undermines the theme and we would have preferred all unique symbols. But the soundtrack and effects more than make up for this, adding an immersive element to the game that makes it even more exciting.
Payouts and Prizes
You can play Spartacus: Gladiator of Rome for as little as $0.50 or as much as $250 per spin, wagering on all available paylines. When you wager the top amount, the highest paying icons pay out $1,250 and $1,000 for five-of-a-kind. Plus, with so many paylines and the stacked symbols, chances are that if you find five-of-a-kind, they are probably filling multiple paylines with massive wins. The pay table is incredibly generous all the way down, with even the lowest paying icon giving you $250 for filling the reels.
Play on Mobile
Want to experience the massive Colosseum from the palm of your hand? Play Spartacus: Gladiator of Rome on your smartphone or tablet and enjoy the game when and where you like. Spin the reels at your favorite online casino to swap easily from computer to mobile, all while using the same wallet and VIP points.
WMS has a reputation for creating some of the most popular land - based slots, but this slot works well at online casinos and on mobile devices. It is worth noting that the Colossal Reels look the best on larger screens, though. So, while you can play on a wide range of smartphones, including iOS, Android, Windows and BlackBerry devices, you'll probably have a better time using a tablet, including those running Kindle Fire operating systems.
It is also worth noting that if you're using WiFi to play, it would be wise to make sure that it isn't an open network. Making a deposit or withdrawal on a public network can make you vulnerable to third parties or hackers.
100K Free Coins & 200 Free Spins Bonus with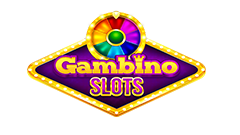 Play For Real Money
Play Spartacus: Gladiator of Rome Online Today
As highlighted throughout our review, this is a high-quality and rewarding slot game. Venture to the Colosseum and watch your wilds and wins spread from one set of reels to the next. Start playing Spartacus today at one of our top-rated online casinos to experience the thrill for yourself and see why this is one of the most popular games of September 2023.