Red Hot Wild Review
Red Hot Wild might look like a standard 3 - reel slot game, but it has so many extra elements that it's actually closer to a modern video slot. You can choose your own wild, place Big Bets to beat the house edge and prepare to win big. While the spinning reels are definitely inspired by classic-styled fruit machines, this game goes way beyond the old-school, one-armed bandit.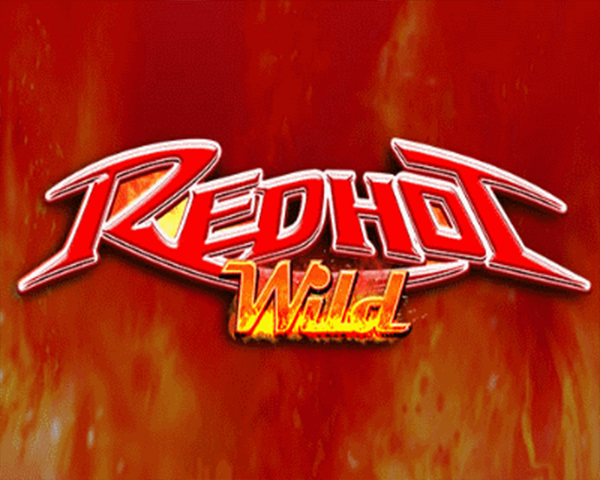 Game Info
Theme
Classic, Fruit, Bells
Our Verdict
Go big or go home with this classic 3 - reel slot game that adds big bets for a huge change.
What we like
Big Bets help you beat the house edge
Choose your own wild symbol
Wide betting range for variety of bankrolls
Sticky wilds bring even more wins
What Can Improve?
High volatility means infrequent payouts
Style won't appeal to all
100K Free Coins & 200 Free Spins Bonus with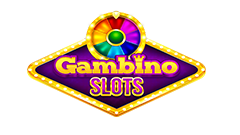 Play For Real Money
About Red Hot Wild
Just like a traditional fruit machine, the reels are filled with symbols you'd recognize; from pears to lemons, cherries to bells. But what makes this game special is apparent from the first moment you load it up and you're asked to select your wild symbol of choice. Not only can you decide which icon is wild, but also the multiplier that you'll get as a result. Change your chances and prepare to win big as you bet on anything from a piece of fruit to some fiery - looking double 7s.
Spin the reels and find huge wins in this classic - style slot game with a modern twist.
Combining the best of classic slots with modern gameplay, this is a unique and exciting 3 - reel slot game.

- James Hadley, Assistant Editor
Choose your own wild and multiplier to determine your play
Place Big Bets to bring the house edge to a tiny 2.
Crisp symbols and slick animations add to the immersion
Sticky wilds deliver even more big wins if luck is with you
If you like, you could just play this as a spin and win game. However, you'll be facing a significantly higher house edge, which is why it's always best to play Big Bets. These are special wagers where you'll bet $30 for 5 spins with persistent wilds. You could choose to bet $20 and get stepping wilds, if you prefer. By playing the Big Bets, you'll get a Return to Player (RTP) percentage of 98%.
It's important to realize that there's a difference between RTP and volatility. Most of the RTP comes from the lucrative wins that are waiting for you if luck lines up the wining symbols just right during the big bets. This is more likely to happen, especially thanks to the extra wilds, during these special wagers. However, it's still a high volatility slot game, which means that you should expect to spin the reels at least 50-100 times before getting a truly impressive payout. If you can't afford to use the big bets and spin the reels enough times to land a big win, you may want to look at playing another game instead.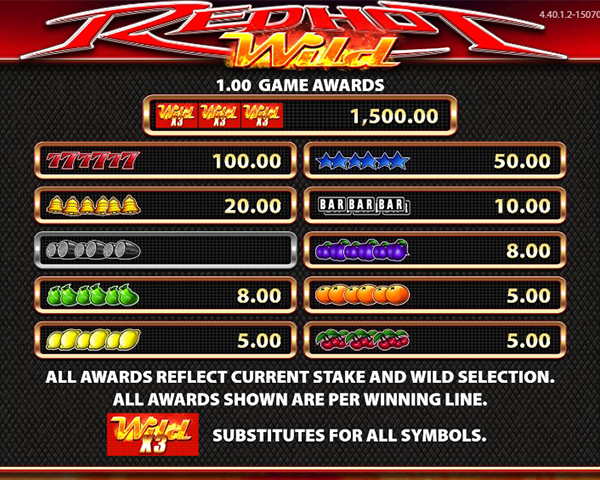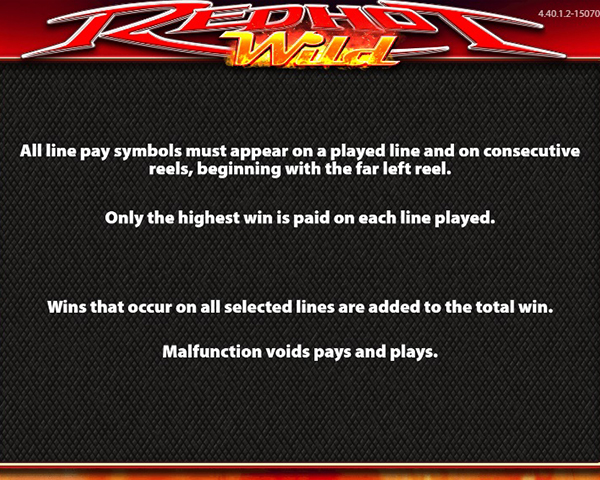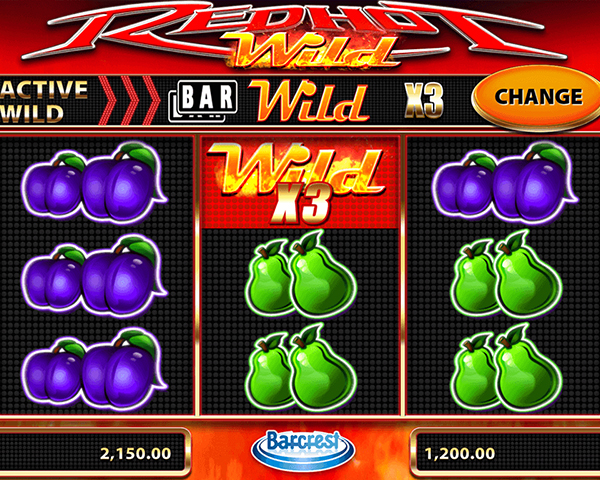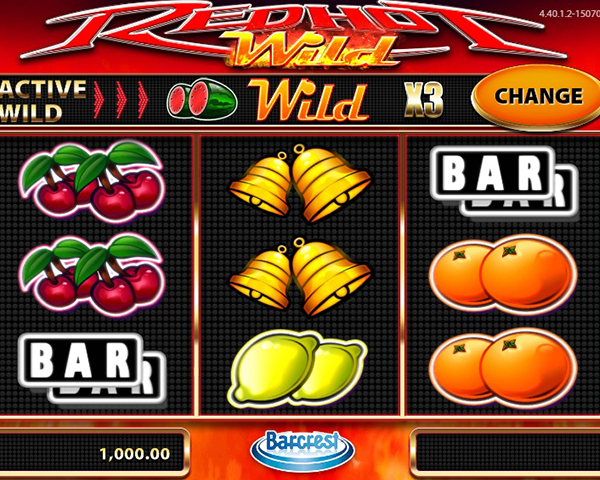 Where To Play Red Hot Wild
By combining modern gameplay elements with classic slot design, Red Hot Wild has become a popular slot in 2023. As a result, you'll find it at tons of leading online casinos who offer Barcrest games. When you visit our recommended online casinos, you'll be able to download the software to your computer or mobile. Alternatively, you can play no download Red Hot Wild instantly in your browser.
How We Review
All our online slot reviews are based on a wide array of different elements. These criteria include:
Coins and payouts: Is this game only designed for high rollers or will penny players win big, too? What is the minimum and maximum that you can wager with every spin, and what kind of payout could you win.
Return to player (RTP): Slots are exciting and fun, but they also are set to payout at a reliable rate. How often will you generally win or lose in the long run.
Volatility: Some games pay out smaller amounts more often while others have lucrative payouts that hit intermittently.
Compatibility and availability: Is this game easy to find at top - rated online casinos? Does it work well across different mobile platforms?
Big Bets
Playing for the Big Bets gives you the chance to win $10,000 from a single spin if you choose the 77 to go wild with a 10x multiplier. That's a massive payout for a $30 wager. However, because this is a high volatility slot, you'll need to be prepared to hit quite a few Big Bet games without winning anything, or winning much less with other paying icons. While the massive payout is possible, it simply takes a while before you can expect to hit it.
Graphics and Design
The reels of this game are set in a fiery, blazing background, helping this classic 3 - reel slot game live up to its name. Each symbol is well rendered and crisp, making it clear and easy to follow the game. There are some ambient sound effects that can sound a bit generic, but never become irritating. While the gameplay elements add all kinds of modern drama and exhilaration to the spinning of the reels, the core look and feel of the game is definitely that of a classic - style slot game.
Payouts and Prizes
In theory, this game could appeal to anyone from penny players to high rollers with a minimum wager of $0.10 per spin and a maximum bet of $500 per spin. However, if you wager less than $2 per spin, you'll be facing a 6% house edge, making it even harder to win when you're playing for pennies. Wagering more than $2 per spin gives you an RTP of 96% which isn't awful, but really doesn't give the same value as when you play for the Big Bets and bring the RTP to 98%. This does mean that you'll need to be willing to wager $20-$30 per spin, which could alienate the high rollers and the penny players.
Play on Mobile
When you play Red Hot Wild on mobile, you'll be able to spin the reels on the go or at home, all from the palm of your hand. Enjoy winning at this classic - style slot game no matter when or where you choose to play. Visit one of our top - rated online casinos and you can easily switch from your computer to your mobile, all while using the same wallet and VIP points.
Barcrest has worked hard to make sure that all its games work well on mobile devices, and Red Hot Wild in particular looks great on any modern smartphone or tablet. You can play on a wide range of devices, including iOS, Android, Windows, Kindle Fire or BlackBerry mobiles. That said, you'll probably have the superior mobile slot game experience playing on an Apple or an Android smartphone or tablet.
Despite the appeal of playing on the go, however, it is important to be careful when making a deposit or withdrawal. Always make sure that the WiFi network you are using is secure as you could end up vulnerable to hackers or third parties.
100K Free Coins & 200 Free Spins Bonus with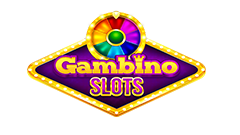 Play For Real Money
Play Red Hot Wild Online Today
Our Red Hot Wild slot review showcases what makes this a high-quality, retro-styled 3-reel slot game with a very modern twist. Crisp graphics and great spin animations combined with some unique gameplay elements make this reimagined slot game truly unique. Join all the other 3-reel slot fans getting a new kind of experience when you play this game at one of our recommended online casinos today.