Jackpot Giant Review
If you're a massive jackpot hunter, there's no doubt that you're familiar with Jackpot Giant. With one of the biggest progressive jackpots around, plus tons of excellent payouts to be found in the base game, there are millions of reasons to start playing today.
Game Info
Theme
Giant, tropical island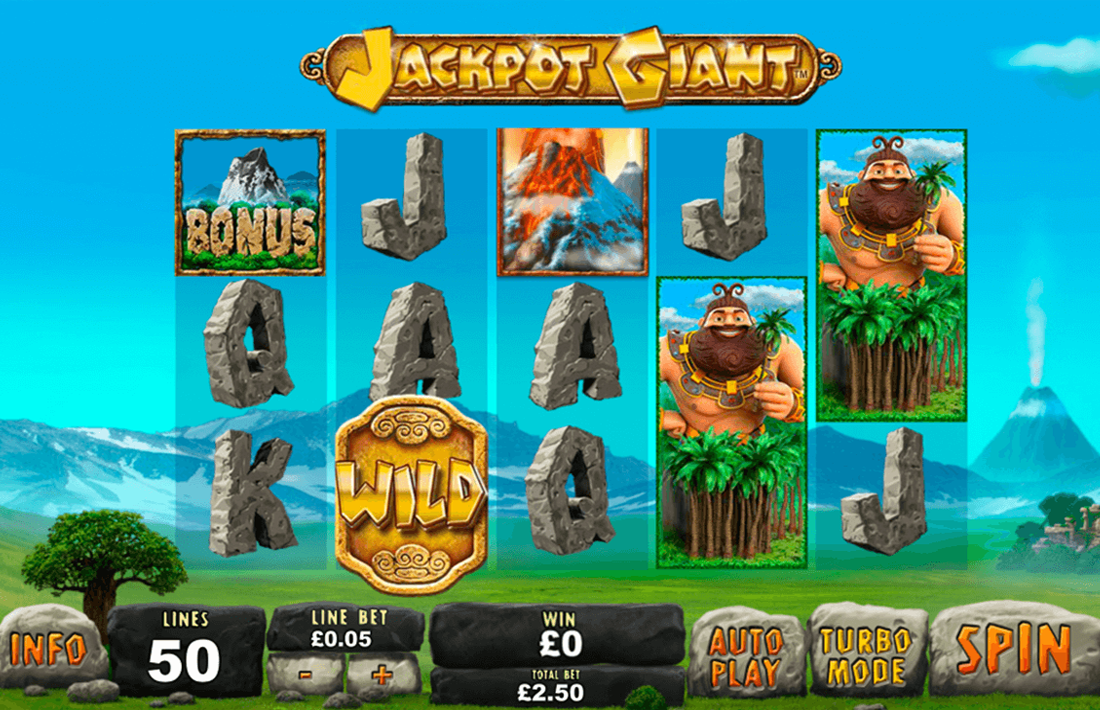 Our Verdict
Massive fun awaits you thanks to Jackpot Giant's excellent design and frequent wins. And the chance to win millions from a $4 bet is always worth our time.
What we like
Lucrative, life - changing progressive jackpot
Frequent payouts keep your bankroll going
Fun, tropical island theme with a giant mascot
Extra bonus adds even more wins
What Can Improve?
No free spins or respins
Jackpot hasn't hit in over 2 years
100K Free Coins & 200 Free Spins Bonus with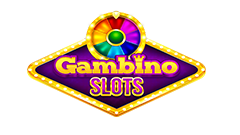 Play For Real Money
About Jackpot Giant
The fact that you can find a giant here dishing out massive prizes and volcanoes that can erupt with gold makes Jackpot Giant a truly lucrative place to visit. You'll find incredible wins across the reels, and that's before we even think about the massive progressive jackpot.
Massive rewards are spread across the 50 paylines, helping you to win often and keep the exhilaration going as you hunt for that huge jackpot.
A gorgeous slot game with a truly giant jackpot, it's easy to recommend Jackpot Giant to progressive slot fans.

- Claire Fraser, Senior Editor
Gorgeous symbols with stacked icons
Big payouts on small wagers
A bonus feature that adds instant wins
Fun design with easy gameplay
Jackpot Giant looks and feels great. From the unique designs to the cool mascot, the 5 reels are filled with excitement and adventure. When the volcano bonus lands on the first and last reels, the giant will come and push the slots out of the way, revealing 6 different volcanoes. You'll get to choose from 3, although some of them include extra pick bonuses and even a win them all option. This bonus is great for fans of instant cash prizes, with most players getting about 50x the wager from this extra feature.
Thankfully, Jackpot Giant has a decent Return to Player rate for a progressive jackpot and is a low volatility game. This means that you'll get more payouts and bigger wins than what you might normally expect from a game with such a massive jackpot up for grabs. The way it keeps your bankroll going so you can keep hunting the bigger wins is a definite plus from us!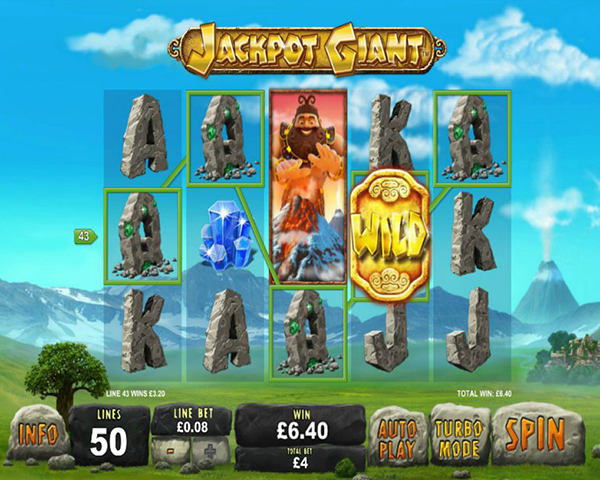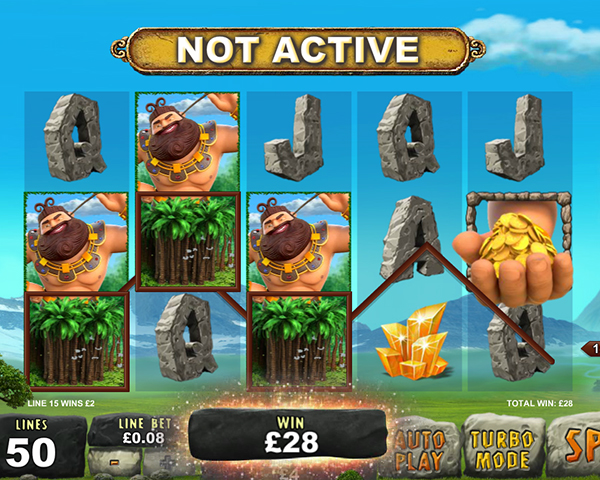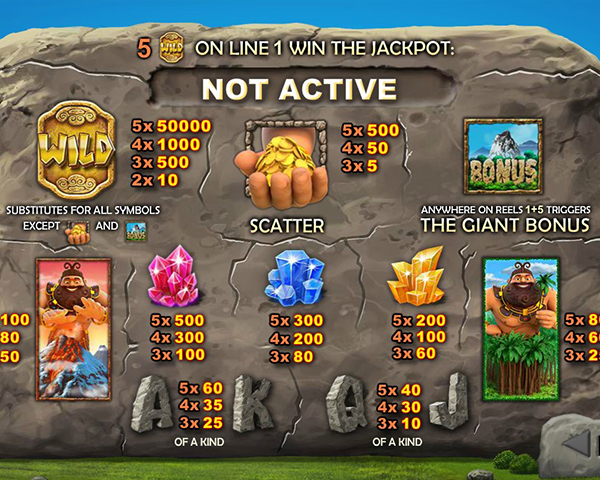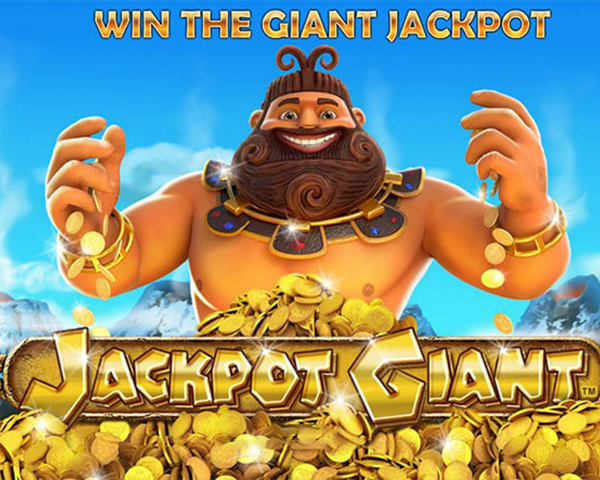 Where To Play Jackpot Giant
Because of its excellent design and lucrative jackpot, Jackpot Giant is one of the most popular slots by Playtech, which is why it's available at a wide range of top-rated online casinos. You can download the software or play the no download version in your browser. Either way you choose, you'll get the same great gameplay, as well as access to that truly incredible jackpot.
How We Review
In order to prepare an unbiased, detailed online slot review like this one, we assess a variety of different elements. Some of the criteria we use include:
Graphics & Design: How does the game look and feel? Is it immersive in its experience? Does it feature unique styles and animations.
Payouts & Jackpots: How much can you win while playing this slot game? Are all the winnings tied up in the jackpot, or can you get decent payouts along the way.
Return to Player (RTP): While slots are exhilarating, they also need to payout often enough. Just how beneficial is this slot for players.
Volatility: Will you get more wins at lower amounts, or less frequent wins but massive when they land? Both can be fun, but they will appeal to different kinds of players.
Wild Symbols
With a name like Jackpot Giant, we're sure you're expecting a truly massive payout, and that's what's up for grabs. Finding 5 wild symbols on the first payline will get you the jackpot that is currently worth more than $12,000,000. This jackpot is truly life-changing, especially when you consider that you'd only risk $4 and walk away with literally more than 3 million times that amount. Then again, the jackpot hasn't hit in over 2 years, making it more than overdue for a record-breaking win from a lucky player.
Graphics and Design
There's no doubt that Jackpot Giant looks absolutely stunning with its fantastical approach to the giant, tropical island and even the volcanoes. There's also an excellent soundtrack in use for this game, adding immersion and excitement to the experience without ever becoming grating or in - your - face. This game truly reflects the high production value we expect from Playtech games, with crisp symbols, slick animations and a truly fabulous look and feel.
Payouts and Prizes
This game has a bit of a top - heavy pay table. The unique symbols payout well, with the chance to win 50,000 coins when you find 5 wilds on a line. However, the next wins drop to 500 coins with the rest of the pay table going down rapidly from there. While the base game payouts aren't massive, you'll find that you don't need to wager giant amounts, either, with the maximum bet of $4 per spin all you need to risk to win that lucrative progressive jackpot.
Play on Mobile
Start playing Jackpot Giant on mobile and enjoy the freedom of spinning the reels when you like and where you choose. You'll be able to visit your favorite online casino and use the same account, wallet and VIP progression as you swap easily from computer to mobile.
Playtech is always working to improve their software and experience, particularly for mobile users. They use the latest technologies for their games to ensure that all platforms can access them, including iOS, Android, Windows, Kindle Fire and BlackBerry smartphones and tablets. It's good to keep in mind, though, that developers prioritize the most common devices, which is why more games are supported for iOS and Android devices.
Whether you download the game or play the no download version of Jackpot Giant, you'll get controls that are optimized for your fingertips, tweaked to work best with the tap and swipe on the touch screen of your chosen device.
Whichever way you choose to play, if you're playing on the go, it's always good to remember to be aware of your surroundings and never make a private transaction on an open WiFi network as it might not be secure.
100K Free Coins & 200 Free Spins Bonus with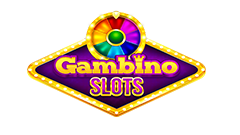 Play For Real Money
Play Jackpot Giant Online Today
Jackpot Giant is a high-quality slot game with a truly exhilarating experience. You'll find frequent payouts and big wins for small wagers. With an entertaining bonus feature and gorgeous graphics, you're sure to enjoy your trip to this unusual island of wins. Plus, with a truly life-changing jackpot up for grabs, the excitement can reach giant proportions. Start playing Jackpot Giant at one of our top-rated online casinos now and you could become an overnight millionaire.