Triple Chance Slot Review
There's something satisfying about playing classic slot machines, and this is exactly what you'll find when you play Triple Chance. Find out everything you need to know about this great online slot from the people over at Merkur when you read through our comprehensive Triple Chance online slot machine review.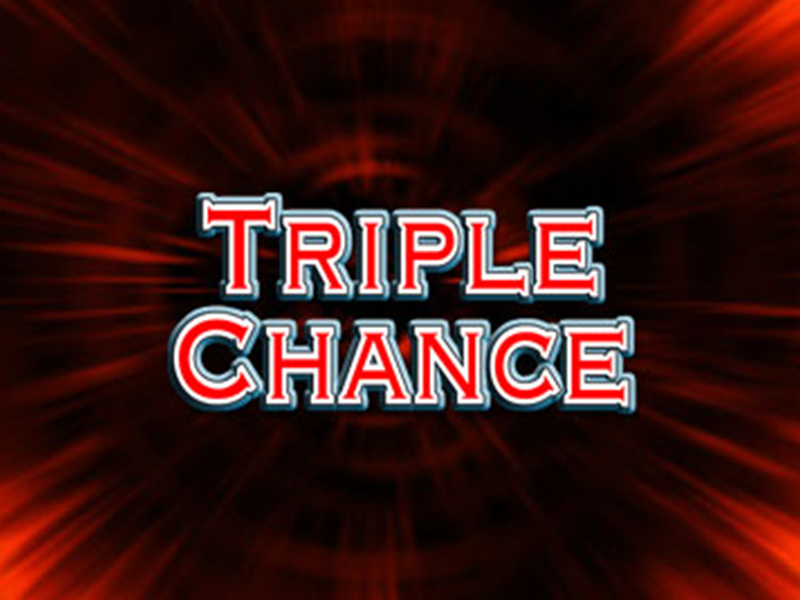 Game Info
Theme
Classic, Traditional, Fruit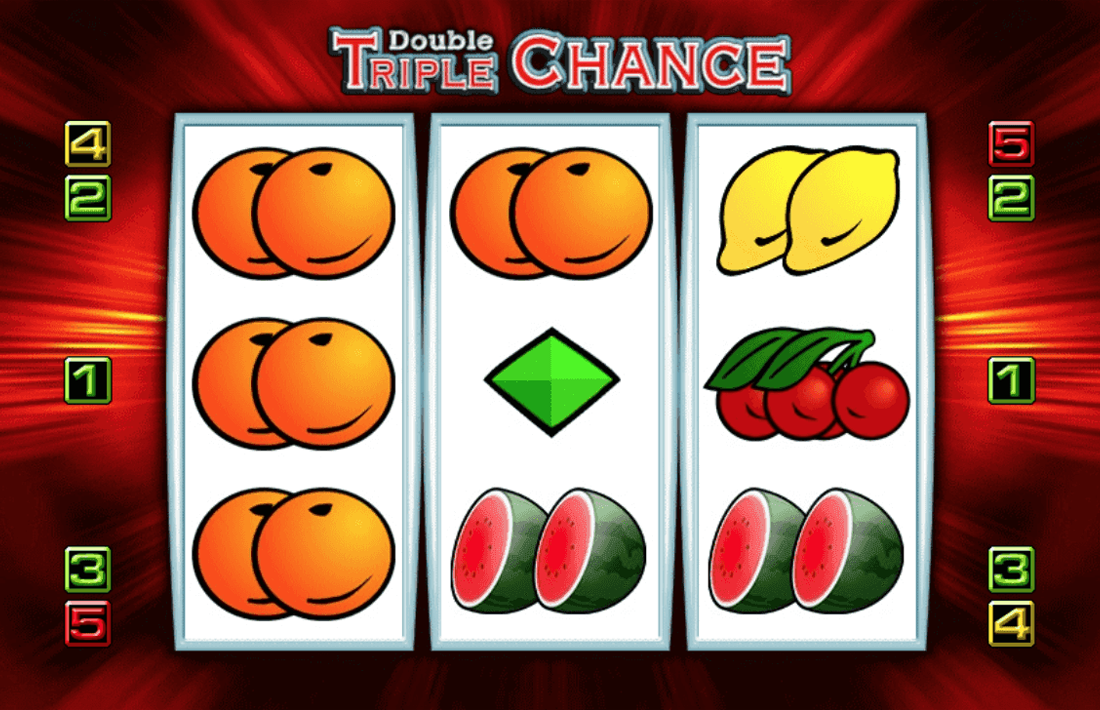 Our Verdict
Play this classic online slot today and get a taste of the slots of old, all while trying to win Triple Chance's impressive jackpot.
What we like
A top classic online slot
Huge jackpot worth 1,500 coins
Retro sound effects
Exciting Rewin feature
What Can Improve?
Very basic graphics
Low maximum bet amount
100K Free Coins & 200 Free Spins Bonus with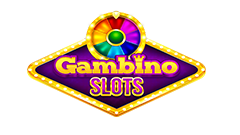 Play For Real Money
About Triple Chance
There are loads of classic slot machines in the online gambling world but one of the best is undoubtedly Triple Chance. This game doesn't have loads of bonus features, and it doesn't have slick 3D graphics, however, what it does have is a retro feel, that will make gambling fans remember slots of old.
This slot has many fantastic features, such as the ones listed below:
This classic online slot really does roll back the years, and it also has an absolutely huge jackpot.

- James Hadley, Editorial Assistant
Re-live the olden days of slot machines
Rewin feature gives you additional prizes
Retro graphics and classic sounds
Top prize worth up to 1,500 coins
Triple Chance, as you would expect from a classic online slot, has just three reels and three rows. Unlike some classic slots though, you'll find five different paylines across the reels. Many classic slots only have one payline, and this is sometimes seen as a bit boring by casino players. The paylines are fixed, so all five have to be played on every spin.
What else can be said about this slot? Well, it does differ slightly from some other classic slot machines, as it offers a good bonus game, even if it doesn't appear too often. The top prize at this online slot is 1,500 coins, which equates to 150x your overall bet amount.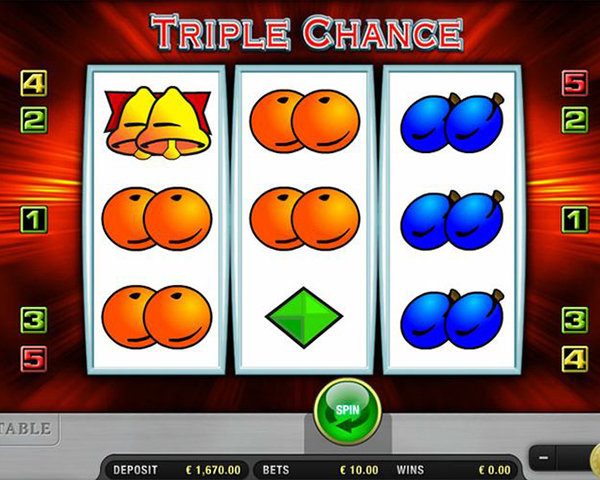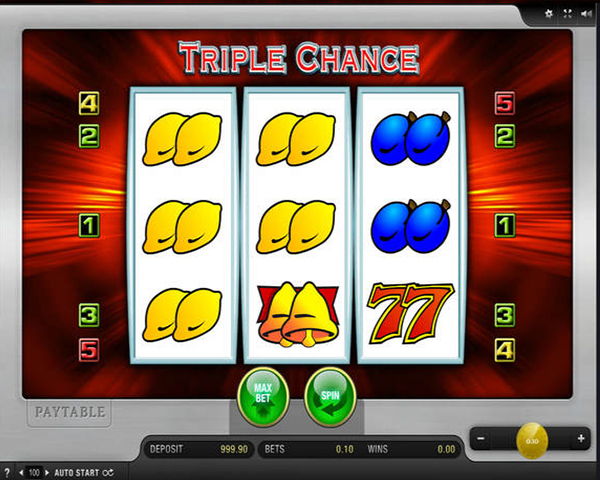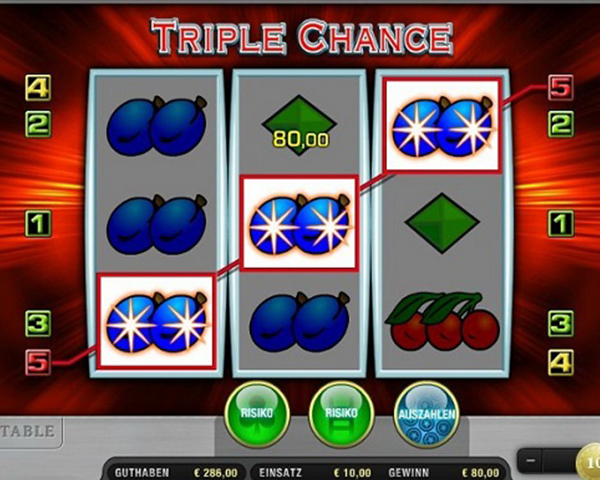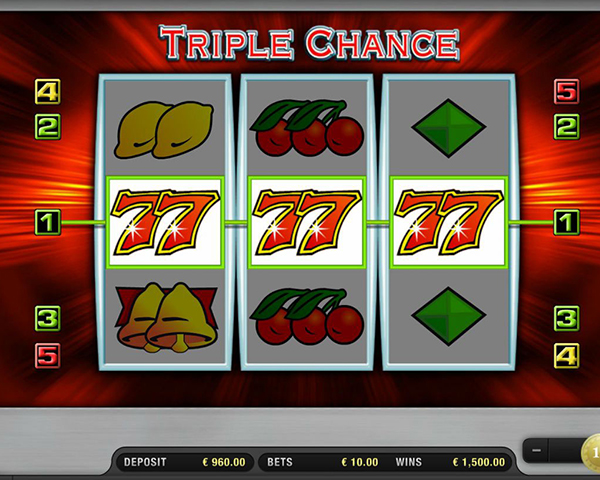 Where To Play Triple Chance
Looking to play Triple Chance? If so, you'll find loads of different places to play, as many online casino sites now use software from the developers over at Merkur. Below you'll find a list of the top Merkur online casino sites, so you should read through the reviews and decide which is best for you.
How We Review
We carefully look at every online slot we review, making sure to give you details about every aspect. Some of the things we'll look at include:
RTP: The RTP of an online slot is incredibly important, as it tells you how much you can expect to win. So, this is something we'll tell you about in every review.
Compatibility: We'll talk you through how well a game plays on a desktop, as well as tell you which mobile devices can be used to play it.
Bonus Features: We'll always talk you through the bonus features on offer at a slot, so you can always make the absolute most of them.
Prizes: We will tell you exactly how much the jackpot is worth at every slot we review, plus we'll also look at how to win other big prizes as well.
Rewin Feature
There is just one special feature at Triple Chance, and this is one more than you'll find at most other classic slot machines. When you get the reels filled with the same symbol, you'll initiate the exciting Rewin feature. A wheel will spin, and you'll hope it will land on the "Mystery" section, as this will lead to you winning your prize again. You can continue using this feature until you land on the "Stop" section. As you can imagine, this feature can lead to some massive prizes.
Graphics and Design
You might have an issue with the graphics as they're very basic, however, it is important to remember that this is deliberate. Merkur are trying to hark back to the days of slot machines of old, when there weren't loads of fancy symbols and different bonus features. So, while some might not enjoy this game, others will find that it's exactly what they're looking for.
Payouts and Prizes
The top prize per payline at this online slot is 1,500 coins, which equates to 150x your bet. At first glance, this seems to be much lower than the jackpots found at other Merkur slots. However, the stacked symbols must be considered, as it is possible to get the reels full of symbols. This will lead to multiple winning combinations, which in turn will lead to bigger prizes. The sevens are the highest paying symbol, followed by the melons and the bells.
Play on Mobile
Do you prefer to play your online slots using a mobile device? If so, this slot should be perfect for you, as you'll be able to play using nearly every tablet or smartphone out there. This, of course, includes all iPhones and iPads, as well as every device using the Android OS. All you'll need is a device with a touchscreen and a reasonably stable internet connection. 3G or 4G is generally absolutely fine.
Some might be concerned about using their data, though, causing them to wait until they're home to play their favorite slots. This shouldn't be an issue as mobile slots actually don't use much data at all. So, you can play online slots whenever you want to, safe in the knowledge that doing so won't lead to extra charges on your bill.
We do suggest you play on WiFi though, to avoid any interruptions and using your data when you don't need to. Just watch out you don't input any personal data on an open WiFi connection as it may not be secure. You don't want anyone to get hold of your credit card details or home address.
100K Free Coins & 200 Free Spins Bonus with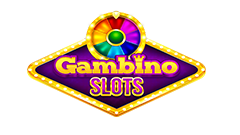 Play For Real Money
Play Triple Chance Online Today
Triple Chance is a classic slot that is incredibly exciting to play. This is mainly thanks to the great gameplay on offer, as well as the huge prizes that can be won - prizes that can be worth up to 1,500 coins per payline. So, if you're looking to play a fantastic classic slot machine, Triple Chance could well be the perfect choice for you. Sign up to one of our top-rated casinos and enjoy a great welcome bonus when you play Triple Chance online.