The Dark Knight Slot Review
The Dark Knight is a progressive jackpot slot from Microgaming and it has grown to become one of the most popular online slots in the world. On this page, you'll learn everything you need to know about this fantastic progressive slot, so you can decide whether it's the perfect game for you.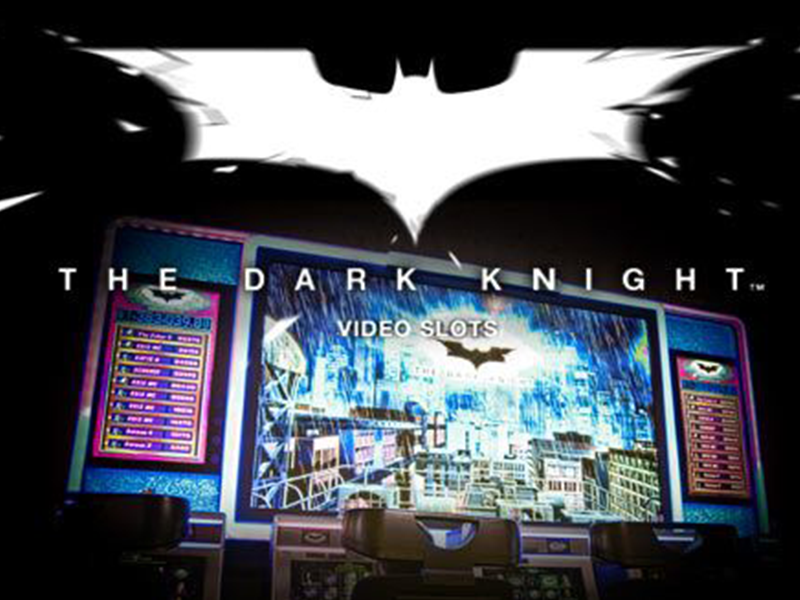 Game Info
Theme
Batman, Superhero, Action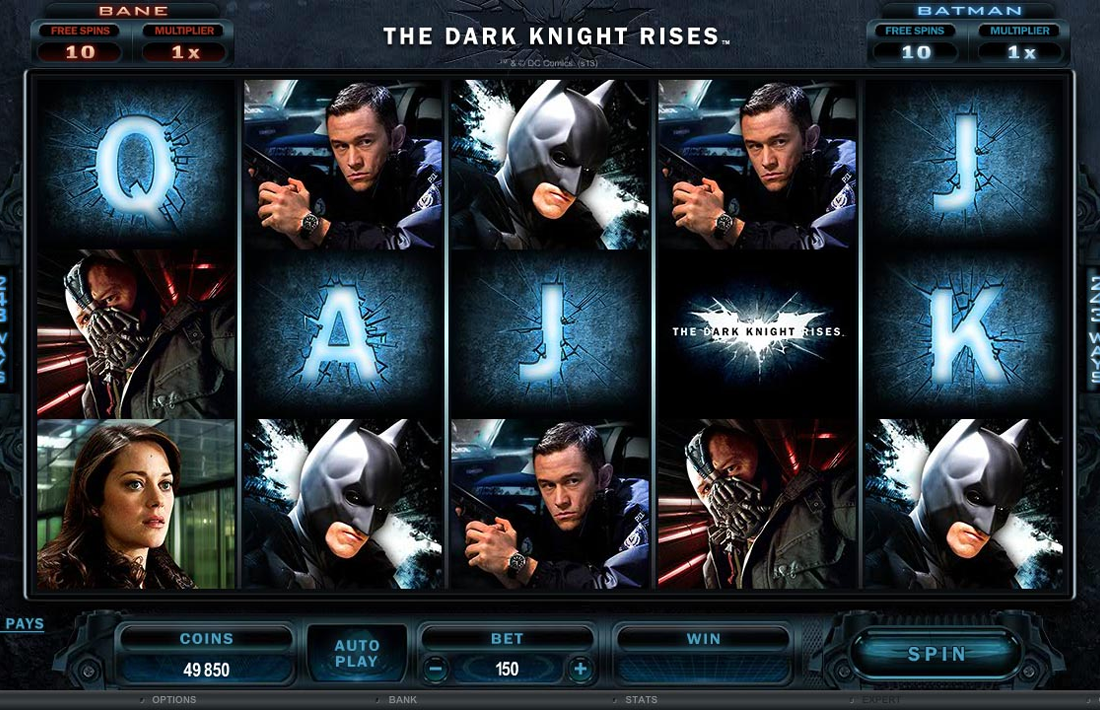 Our Verdict
The Dark Knight is one of the best slots ever created and we'd urge everyone to spin the reels to try and win the huge progressive jackpot.
What we like
Massive progressive jackpot
Win 4m coins in base game
243 ways to win
Multiple bonus rounds
What Can Improve?
Some symbols are a bit boring
Can eat up a lot of your balance before getting to the big wins
100K Free Coins & 200 Free Spins Bonus with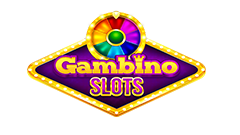 Play For Real Money
About The Dark Knight
The Dark Knight is a progressive jackpot slot from Microgaming, and while the jackpot isn't usually as large as Mega Moolah's, it can still stretch into the millions. Even if you don't win the top progressive prize you'll still have loads of fun, thanks to the many bonus features and the constant action that occurs as the reels spin.
Some of this slot's best qualities are:
The Dark Knight is a slot with a big progressive jackpot, as well as some really exciting bonus features.

- James Hadley, Editorial Assistant
Four different progressive jackpot prizes
See actual clips from the movie
Jackpot in base game worth 4,000,000 coins
Two different bonus features to enjoy
This slot has five reels and 243 different ways to win. But how can they make a slot with 243 ways to win? Well, the answer is simple: there are no actual paylines, but instead you'll simply need to get identical symbols on consecutive reels, starting from the left reel. This massive number of ways to win certainly adds loads of excitement to this game!
There are various bet levels at this online slot, and you'll be able to stake anything from 0.30 coins through to 6 coins. There is something to remember when choosing how much to bet though: the more money you bet, the better your chances are of winning the progressive jackpot. However, you should never bet more than you can afford to lose.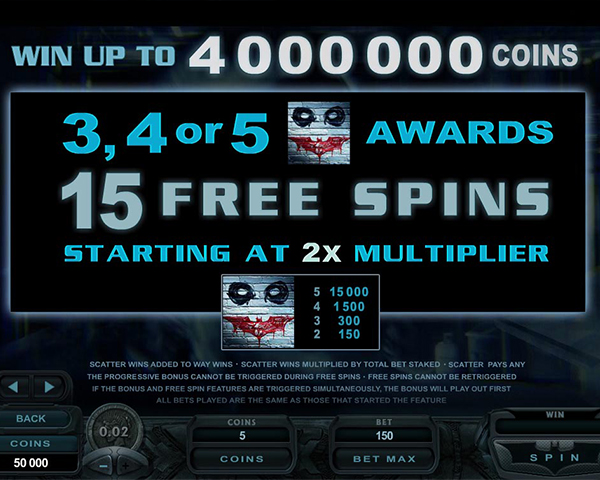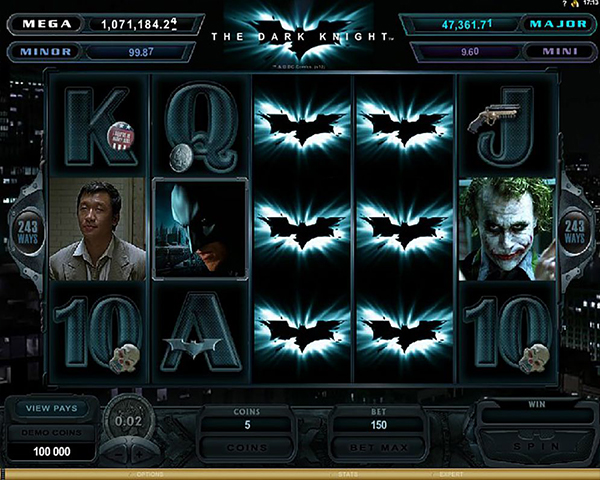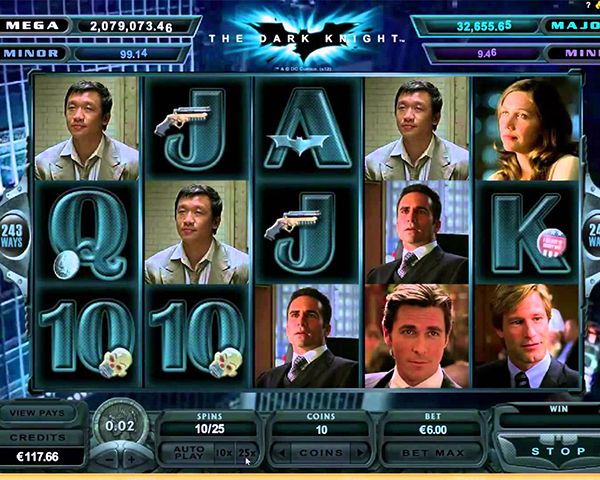 Where To Play The Dark Knight
You can find this slot at loads of different online casinos, including a number that we've recommended. To find the best place for you to play The Dark Knight slot, just look through the list of casinos below, click on a review if you want to know more, then pick the perfect one for you.
How We Review
When you read one of our online slots reviews, you can guarantee it's been vetted from every angle. Some of the important features we always look at include:
Jackpot: We'll let you know if the slot in question has a nice fixed jackpot, or whether you'll have the chance to win a progressive prize.
Compatibility: You'll find out which devices you can use to play the slot, such as tablets, smartphones and desktops.
Producer: Many people only play slots from a specific producer, so we'll always make sure we tell you who made the slot being reviewed.
RTP: The higher the RTP, the better your chances are of winning some real money. We'll always let you know if the game's worth playing.
Progressive Jackpots
The one special feature you're probably most interested in is the progressive jackpot - so how is this won? Well, the bonus game that leads to the progressive jackpot win can start at any point. When it activates you'll see a wheel in front of you. This wheel is divided up into sections, and each section corresponds to one of the four progressive jackpots. Then simply spin the wheel and see if it lands on the largest of the four jackpots - something that should see you winning millions!
Graphics and Design
The graphics of The Dark Knight slot are really rather good and all the symbols are sharp and eye-catching. It would have been nice if they'd created some more unique symbols though, instead of relying on the tried and tested - and slightly boring - 10-A symbols. When you spin in wins you'll also sometimes get to watch a clip from the movie, which is a nice little addition to the overall experience.
Payouts and Prizes
The top prize at this slot is a progressive jackpot, and this means that the jackpot keeps on rising as more and more people play the game. Don't wait too long to play though, as the jackpot will drop back down to its base level if someone beats you to it! If you don't win the progressive jackpot, you could still win the game's standard jackpot, which is a massive 4,000,000 coins. This is won when you manage to get the reels filled with stacked wild symbols. Other high-paying symbols include the character symbols, such as the Joker, Harvey Dent and, of course, Batman himself.
Play on Mobile
It doesn't matter which mobile device you own, as you'll be able to use any to play The Dark Knight. This includes iPads, iPhones, Samsung Galaxy devices, and all devices from HTC, Google and Microsoft. This is thanks to Microgaming's great software that has been specially-optimized to work across all types of devices. It employs special HTML5 technologies that allow the games to adapt to any screen.
Don't worry about there being any significant differences between the desktop and mobile versions of the game either, as they're pretty much the same. As a mobile slots player you'll still be in the running to potentially win a progressive jackpot worth millions of dollars.
Data usage can be a worry for some owners of mobile devices, as they don't want to go over their limit and incur extra charges. While some casino games do use lots of data - most notably live dealer games - slots hardly use any data at all. So, if you play using 3G or 4G, you won't find your remaining data dramatically tumbling at the same time!
100K Free Coins & 200 Free Spins Bonus with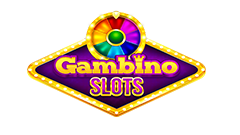 Play For Real Money
Play The Dark Knight Online Today
The Dark Knight has absolutely loads to enjoy, from exciting bonus features through to a great theme. The main attraction to this slot is clear to see though: the juicy progressive jackpot. You'll win over one million coins if you can win the top progressive jackpot, and you can also become a millionaire if you win the standard jackpot of this game too! So, if you want the chance to win some massive sums of real money, you should definitely play The Dark Knight as soon as you can! Sign up to one of our top-rated casinos and start spinning today.