Reel Rush Slot Review
Sometimes simple is best, and this is certainly the case when it comes to Reel Rush. We'll tell you everything you need to know about this fantastic slot on this page, and once you've finished reading, you'll be desperate to start playing this great game!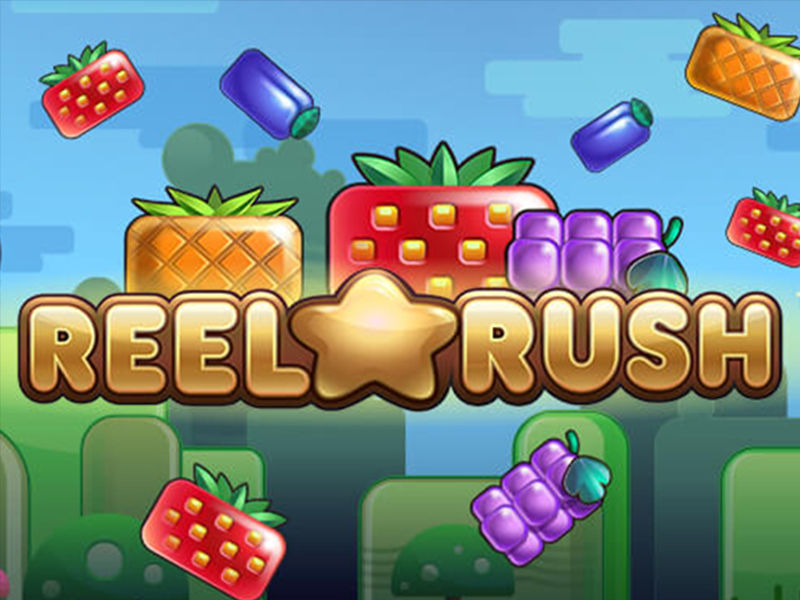 Game Info
Theme
Classic, Candy, Sweets
Our Verdict
Reel Rush ticks all the right boxes, which is why we think that every online slots fan should play it as soon as possible!
What we like
Simple yet effective gameplay
3,125 ways for you to win
Fantastic retro feel
Innovative bonus feature
What Can Improve?
Graphics look very simple
High minimum bet
100K Free Coins & 200 Free Spins Bonus with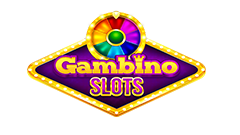 Play For Real Money
About Reel Rush
There's no denying the fact that Reel Rush looks like an extremely simple game. However, if you delve deeper, you'll find that there's actually quite a lot on offer when you play. This is thanks to the bonus feature that adds extra symbols on every consecutive win - something you can learn about further on in this Reel Rush online slot review.
Reel Rush is one of NetEnt's best ever slots, mainly thanks to the innovative bonus feature.

- Claire Fraser, Senior Editor
Simple yet incredibly enjoyable gameplay
Win 1,000x your bet on every payline
Above average RTP of 97.00%
Expand the reels with consecutive winning spins
This slot has reels that are slightly different to the rest, as you'll see that every reel has 5 different positions, although only 13 of the 25 positions are filled when you first start playing. As you get consecutive wins though, more positions will be taken by game symbols, giving you extra chances to win. Get all positions open and you'll have a total of 3,125 ways to win!
Unlike other online slots, it is impossible to manually alter your total number of paylines, however you can change the amount of money you bet per spin. The minimum bet at this slot is quite high though, as it is 0.50 coins - other slots offer spins for as little as 0.01 coins. The maximum possible bet is 100 coins.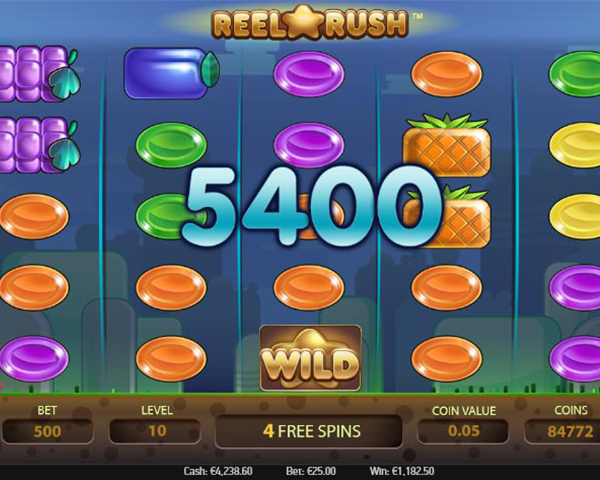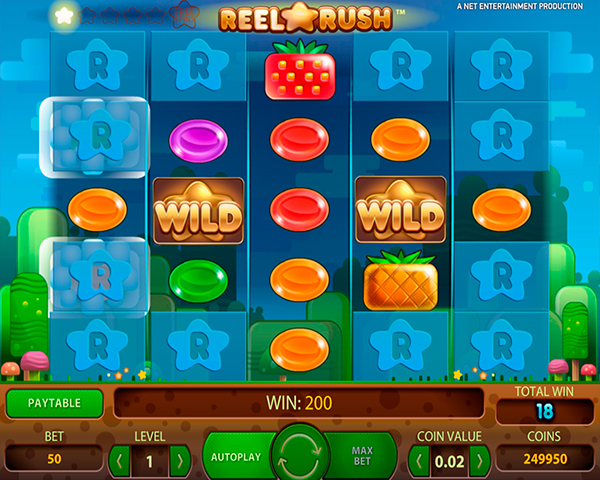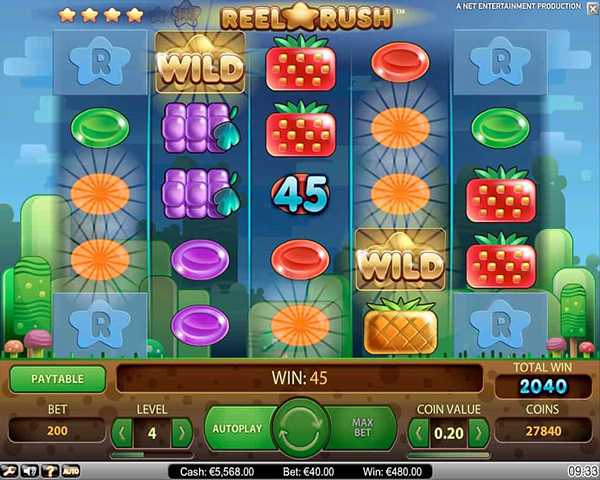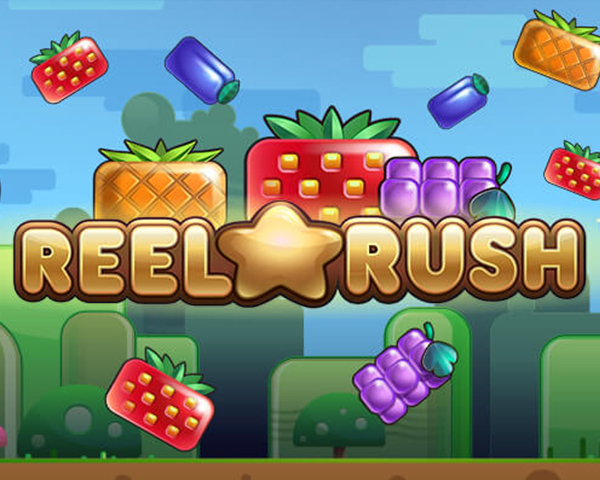 Where To Play Reel Rush
If you want to play Reel Rush using your desktop or mobile, you'll find that it's offered at loads of different NetEnt online casino sites. So, how do you find the best NetEnt casino? The answer is simple: just look through the names on the list below and play at the recommended casino that best suits you.
How We Review
Our reviews are created by experienced slots players, and they contain loads of information, including:
Compatibility: We won't just tell you if you can play using your desktop - we'll also let you know if you can gamble using a mobile device.
Jackpot: We won't just tell you how much the jackpot can be worth but will also tell you exactly how you can win it!
Theme: The theme of a slot is something that can make it or break it, so whether it's outer space or deep jungle, we'll tell you exactly what the theme is.
Bonus Features: We will let you know how to activate any bonus features on offer, plus we'll tell you exactly how they are played.
Symbols and Free Spins
The main special feature at this slot happens during the base game. You will notice that more symbols are revealed when you get a winning combination, and this will keep happening as you get more consecutive wins. When you don't manage to spin in a win, you'll find that the reels reset back to their standard layout. If you can get 6 consecutive wins, you'll reveal all symbols, plus you'll also get 8 free spins, all of which have all symbols active.
Graphics and Design
The graphics at this online slot are simple, but this is deliberate. The makers of this game were clearly looking to create a retro feel, and that's exactly what they've created, as this slot looks a bit like a 1990s computer game. The symbols on the reels are also very simple, however they needed to be - there's no room for large, elaborate symbols on a grid that measures 5x5!
Payouts and Prizes
The money you can win at this slot increases as more symbols are activated, however the basic top prize is 1,000x your bet per payline. This happens when you manage to get 5 strawberry symbols on 5 consecutive reels. Other symbols that can lead to big rewards include the pineapple and the lemon. The simpler oval-shaped symbols are the ones that lead to the lower prizes. When it comes to how much you can expect to win, the RTP of this slot is 97.00%. This means that you should win slightly more than you'd win at the majority of other slots, which can only ever be a good thing!
Play on Mobile
It is really easy to play Reel Rush on any mobile device - just tap in the URL of your chosen online casino, select Reel Rush from the list of games, and then start spinning the reels. All varieties of mobile devices can be used, from tablets o smartphones. All future mobile devices should also be supported.
If you avoid gambling online because of worries regarding your data, then there's really no need. This is because online slots use hardly any data at all, so you can play for ages without ever coming close to running out. Even if you do happen to run out, you can still connect up to a Wi-Fi connection and continue spinning the reels.
100K Free Coins & 200 Free Spins Bonus with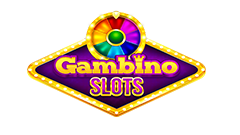 Play For Real Money
Play Reel Rush Online Today
Reel Rush is a simple, yet highly enjoyable online slot machine, and this is mainly thanks to the innovative bonus feature, which comes into play incredibly regularly. You really won't find an online slot that is similar to this fantastic game from NetEnt, and this uniqueness ensures that it really stands out from the crowd. So, if you want to play a great online slot machine, we'd highly recommend spinning the reels of Reel Rush!