Fruit Shop Slot Review
Are you looking for a simple online slot with some big prizes? If so, Fruit Shop from NetEnt could be perfect for you. On this page, we'll take you through everything you need to know about this great slot machine, so you can decide whether to play it today or whether a different slot would be better.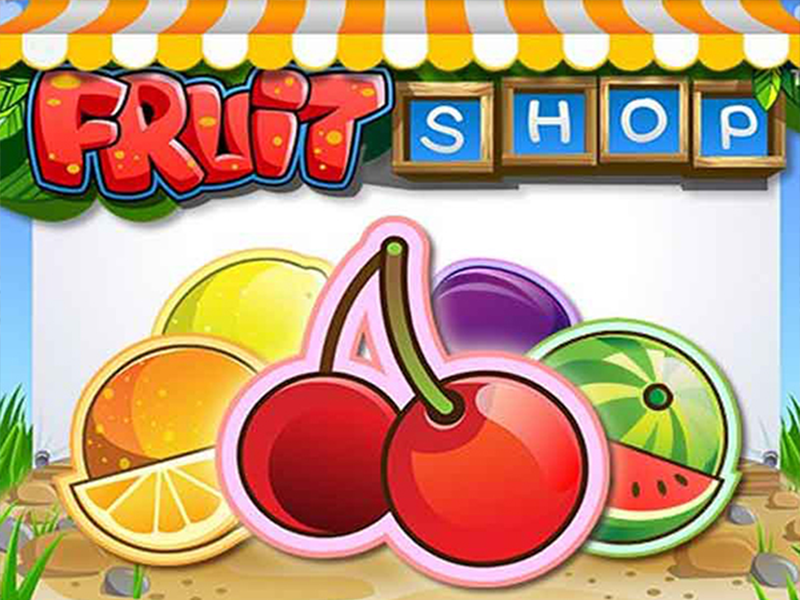 Our Verdict
Fruit Shop is great for those looking for a simple slot, as well as the perfect game for those new to the online slots world.
What we like
Higher than average RTP
Wide range of bet amounts
Big jackpot on offer
Innovative free spins bonus
What Can Improve?
Too simple for some
Graphics are quite basic
100K Free Coins & 200 Free Spins Bonus with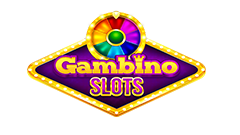 Play For Real Money
About Fruit Shop
NetEnt are renowned for producing some of the most unusual and innovative slots around, however Fruit Shop goes against this mold. Why? Well, it's actually an incredibly simple game with few bonus features and very simple graphics, and this will appeal to those looking for an easier way to play. Those looking for a complex slot might need to look elsewhere though.
Some of the best features of Fruit Shop include:
Fruit Shop is certainly a simple game to play, but this should be perfect for many online slots fans.

- James Hadley, Editorial Assistant
Simple gameplay makes it perfect for beginners
Bet anything from 0.15 to 150 coins
Jackpot worth 2,000x your payline bet
Free spins are triggered regularly
Fruit Shop is a slot with a standard layout, meaning that it has 5 reels, each of which is 3 symbols high. Across the reels you will find 15 fixed paylines - the fact that they are fixed means that you have to have all 15 active on every spin. This shouldn't be a problem though, as it's always best to have the maximum number of paylines active.
The amount you can bet at this slot varies massively, meaning that this is a game perfect for both low stakes and high stakes players. The minimum bet amount is just 0.15 coins, while the maximum bet amount is 150 coins. As always, the more money you bet, the higher the potential prizes will be.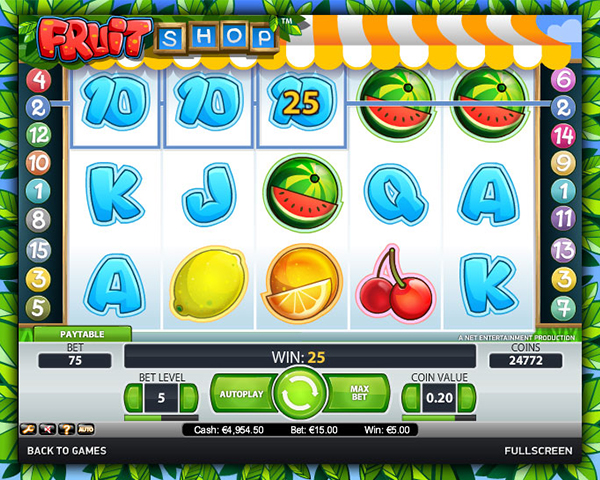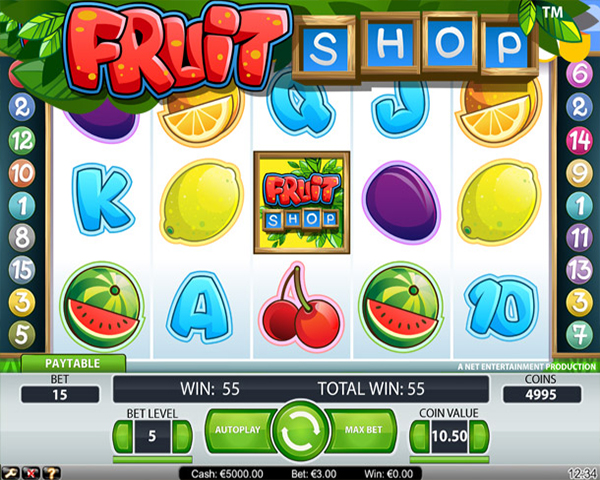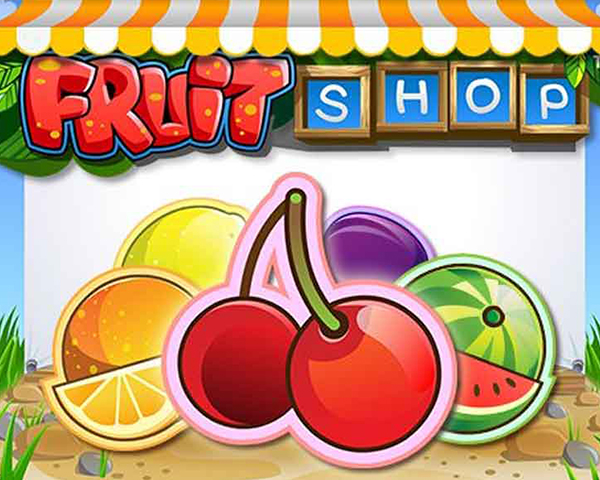 Where To Play Fruit Shop
There are plenty of places online where you'll be able to play Fruit Shop, as this is a really popular game with slots enthusiasts. If you want to find the very best place to play this slot from NetEnt though, just look through the reviews of our recommended sites.
How We Review
Our review process is a comprehensive one, so you can always get the complete picture of an online slot before you play. Some things we look at include:
Theme: We'll always give the full lowdown on the game's theme, as we know that it's something that plays a massive role in the entertainment you'll receive.
Bonus Features: Bonus features can be anything from free spins through to a simple wild symbol, and we'll let you know how all of them work.
Jackpots: Is there anything more important than a slot's jackpot? We'll tell you how you can win it, as well as how much it can be worth.
Compatibility: You'll find out whether you can play the slot in question using a mobile device, or whether it's only available to desktop players.
Free Spins
There are free spins to be won at this online slot, and they actually happen quite regularly. This is because getting 3 or more of any symbol (or 2 or more cherry symbols) will lead to free spins. So, this effectively means every winning combination will come with free spins attached. The more symbols in a combination, the more free spins you will receive. These free spins aren't just normal free spins either, as they come with a 2x multiplier attached.
Graphics and Design
This is a simple online slot, and the simplicity of the game is certainly reflected in the graphics. You won't find flashy 3D graphics or extravagant animations when you play, but will instead find some fun symbols, nearly all of which are based on classic fruit machine symbols. At some slots these simple graphics wouldn't work, but they seem just right when used at Fruit Shop.
Payouts and Prizes
The maximum prize you can win per payline at Fruit Shop is a sum worth 2,000x your payline bet. So, those betting at the highest levels - 10 coins per payline - could win an impressive 20,000 coins if they get lucky. They could also find themselves adding to this prize as well though, as the resulting free spins (which are explained in the "Special Features" section) will usually bring more prizes. To get the 2,000x prize, you'll need to spin in 5 cherries across a payline. This is unusual, as cherries are usually the lowest value symbols on the reels, not the highest!
Play on Mobile
Do you want to play this slot using your mobile device? If so, you should easily be able to do so, as Fruit Shop has been designed to work with all mobile devices, as well as desktops and laptops. Most will use an Apple or an Android device to play mobile slots, but devices from other manufacturers, such as Google, HTC and Amazon, can also easily be used to spin the reels of your favorite slot machines.
There's also no reason to worry about extra data charges when you play Fruit Shop on your phone. This is because you won't use much data at all when you play games of this type, so you can play for hours without having any extra charges added to your bill.
100K Free Coins & 200 Free Spins Bonus with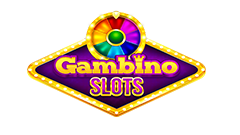 Play For Real Money
Play Fruit Shop Online Today
Fruit Shop won't appeal to everyone, however it will appeal to those looking for a simple way to play, as well as those who are new to the online slots world. The main selling point to this slot is undoubtedly the prizes though, as you could win up to 20,000 coins from just a single spin of the reels. So, what are you waiting for? Go ahead and get spinning the reels of this NetEnt game!