Wheel of Fortune on Tour Slot Review
IGT has produced some fantastic slots in the past, however not many manage to beat Wheel of Fortune on Tour – a slot offering many exciting features, as well as a giant jackpot worth up to 250,000 coins. On this page, you'll learn everything you need to know about this popular and exciting online slot.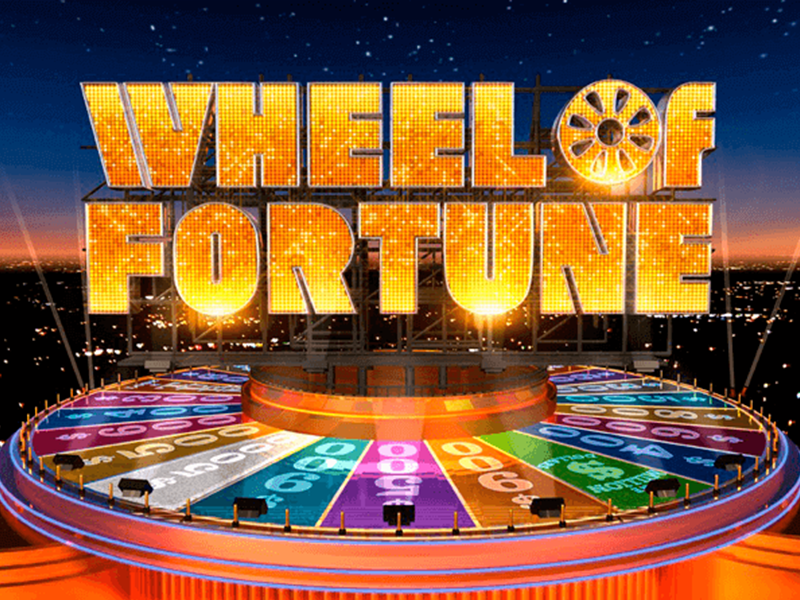 Game Info
Theme
Travel, USA, Gameshow, Travel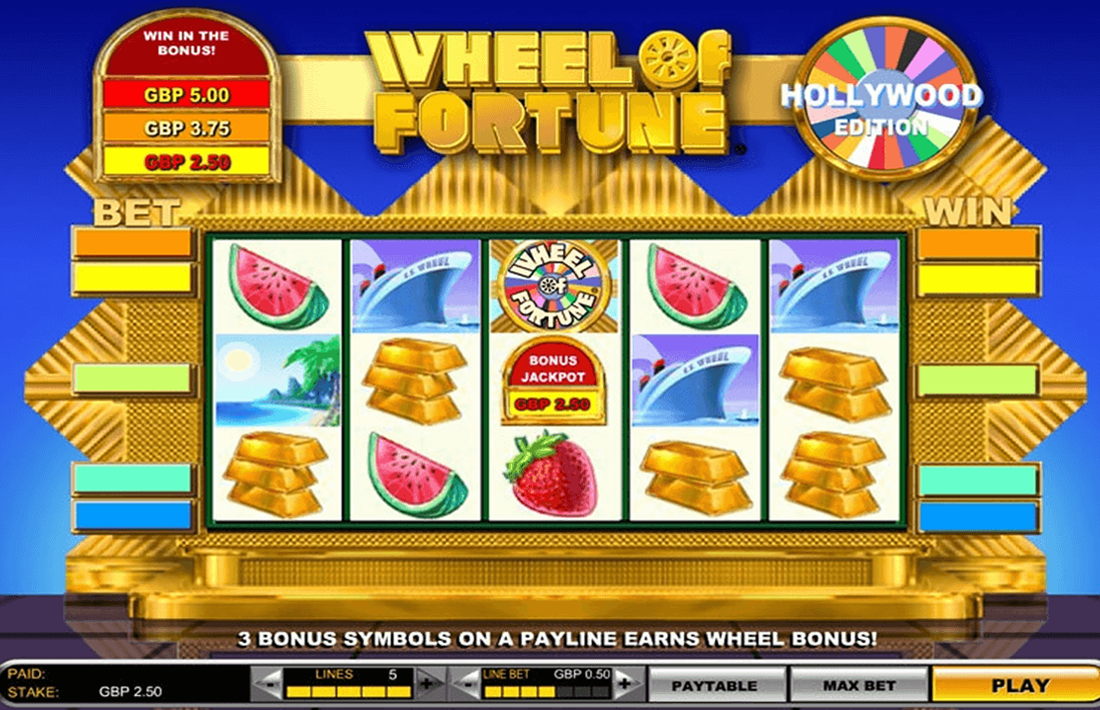 Our Verdict
Spin the reels at Wheel of Fortune on Tour and see if you can land the impressive jackpot, which is worth thousands of coins!
What we like:
What we like
Huge jackpot worth thousands of coins
Innovative bonus system
Another great title in a really popular series
Bet sizes suitable for all levels of players
What Can Improve?
Can be slightly confusing for new players
Soundtrack gets slightly annoying
100K Free Coins & 200 Free Spins Bonus with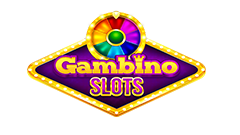 Play For Real Money
About Wheel of Fortune on Tour
There are loads of entries in the Wheel of Fortune series, from simple 3-reel slots, through to complex slots with multiple paylines. Wheel of Fortune on Tour is regarded by many as the best though, thanks to the exciting bonus features, as well as the impressive jackpot, which can be worth a stunning 250,000 coins.
"The innovative way new bonus features are unlocked is undoubtedly this slot's best feature."

- Claire Fraser, Senior Editor
Win a jackpot worth up to 250,000 coins
Unlock new bonus features as you play
Travel through the USA as you go on tour
Win big on the Wheel of Fortune bonus
The theme of this slot retains the original Wheel of Fortune aspect, but sees you jumping on a tour bus, as the popular gameshow takes a trip around the USA, taking in sights such as the Statue of Liberty and Mount Rushmore. The further you manage to get on your journey, the bigger the potential prizes will be.
The most impressive part of this slot is the levelling up feature though. Every time a tour bus spins into view and doesn't activate the feature, your fuel tank will fill. When you do trigger the bonus feature, you'll find that the more levels you've progressed, the better the features will be. Innovative and exciting stuff!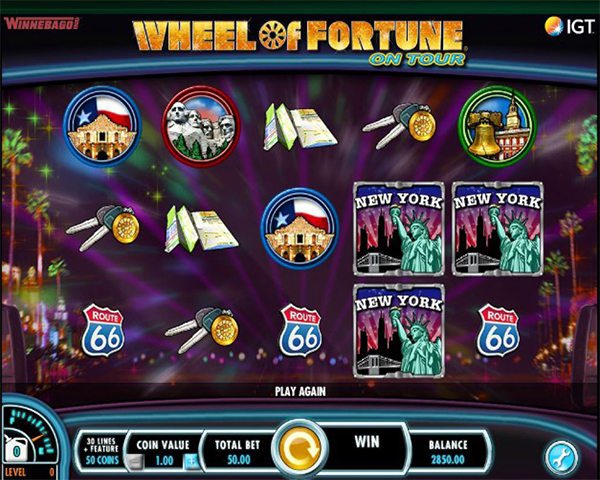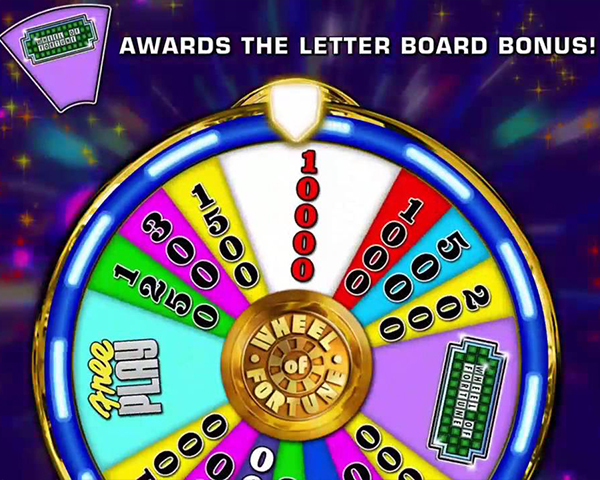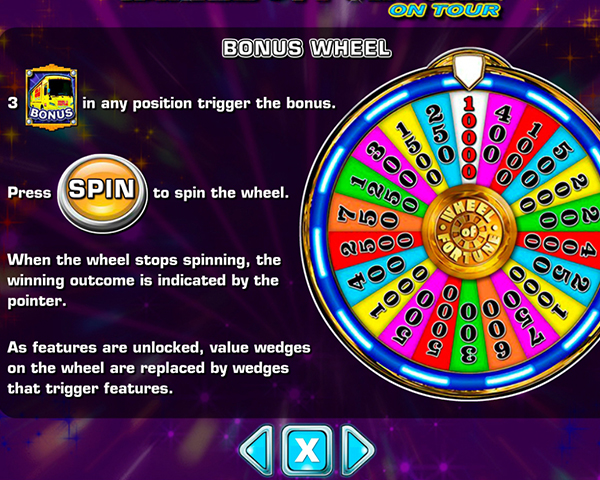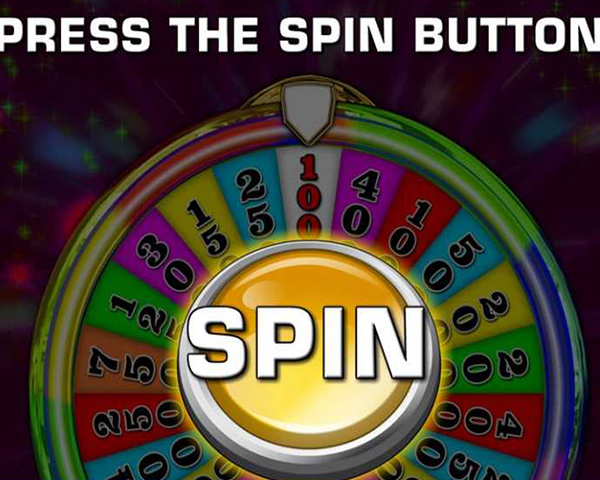 Where To Play Wheel of Fortune on Tour
You can play this online slot at many different online casinos, as many sites choose to use software from the guys and girls over at IGT. The best places to play though? Well, that's simple – it's the sites we've recommended, all of which offer many other fantastic games, as well as some great bonuses and promotions.
How We Review
At this site, we spend a long time reviewing slots, taking into account many different areas. Every review sees us look at:
RTP: We only want to recommend the slots with the best RTPs, meaning that you'll only find yourself playing slots that give you a good chance of winning.
Compatibility: Nowadays slots aren't only played on a desktop – they're also played on mobile devices. So, all good slots should be available to mobile players to get points from us.
Graphics: The best online slots manage to combine fun gameplay with great graphics, and great graphics only add to the excitement a game offers.
Stakes: Bonus rounds are found at most online slots, and we want to see bonuses that are exciting, as well as bonuses that offer big prizes.
Symbols
This slot plays like most other slots, aside from one thing: the way in which you can unlock better bonuses as you go. Every time you get a tour bus symbol on the reels, you'll notice your gas filling up a little more. Every 10 symbols will see a full can of gas added to your collection. When you then activate the bonus feature, you'll move along the road by the number of gas cans you've collected – the further you go, the better the bonus feature you activate could be.
Graphics and Design
The graphics at this game aren't as impressive as those found at some slots, however they are still vibrant and exciting, and add to your overall experience. Most symbols relate to a tour around the USA, so you'll find famous landmarks on the reels, plus the map used to level up is designed really well. So, we can't complain about this slot's graphics too much!
Payouts and Prizes
At this slot, you can bet a maximum of 2,500 coins and the maximum prize is an impressive 250,000 coins – more than enough to make most slots players happy. The jackpot symbol at this game is the Wheel of Fortune symbol, which is also the bonus symbol, so you'll want to see it spin into view as often as possible. Other high paying symbols at this online slot machine are the Hollywood and New York symbols, while the lowest paying symbol is the map. Unlike some online slots, you won't find a Gamble feature at the Wheel of Fortune on Tour slot, so you won't have the chance to increase the size of your wins.
Play on Mobile
It's now imperative that all good online slots are also available on mobile devices, and this is certainly the case when it comes to Wheel of Fortune on Tour. To play on a mobile, just type in the URL of your chosen online casino in your device's browser, and then click the game. It should then load quickly, although how quickly it loads depends on the strength of the mobile network.
One great thing about mobile slots is this: they don't use much data at all, so you won't find yourself reaching your limit after just a few spins of the reels. Of course, it is still preferable to play using a Wi-Fi network though, as these are generally faster, plus have a lower chance of dropping out mid game. Also, don't type in any personal details when connected to a Wi-Fi network you don't know, just in case it falls into the wrong person's hands.
100K Free Coins & 200 Free Spins Bonus with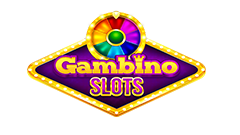 Play For Real Money