Transformers: Battle for Cybertron Slot Review
Transformers is one of the biggest movie franchises of all time, and now you can enjoy the series in slot form as well. On this page, we're going to walk you through everything from the bonuses through to the jackpot, so you're ready to play this great game from IGT.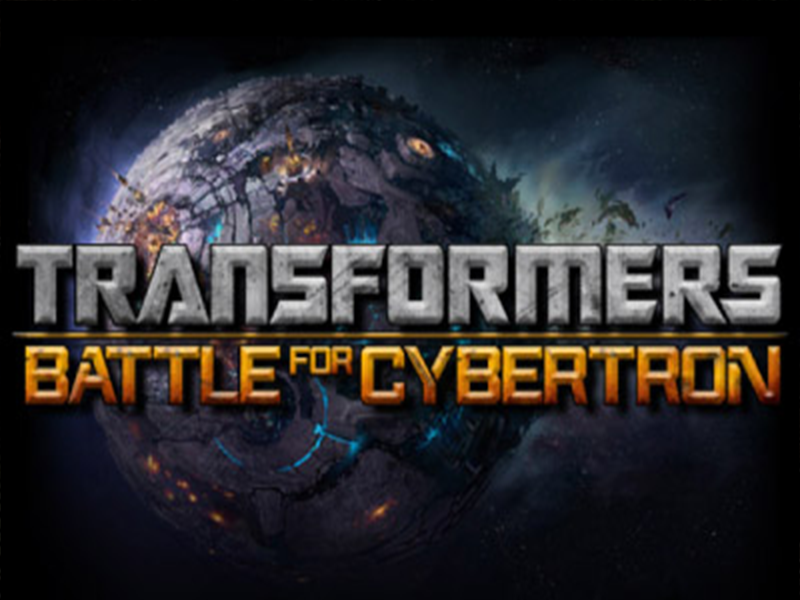 Game Info
Theme
Travel, Fishing, Wildlife, Cartoon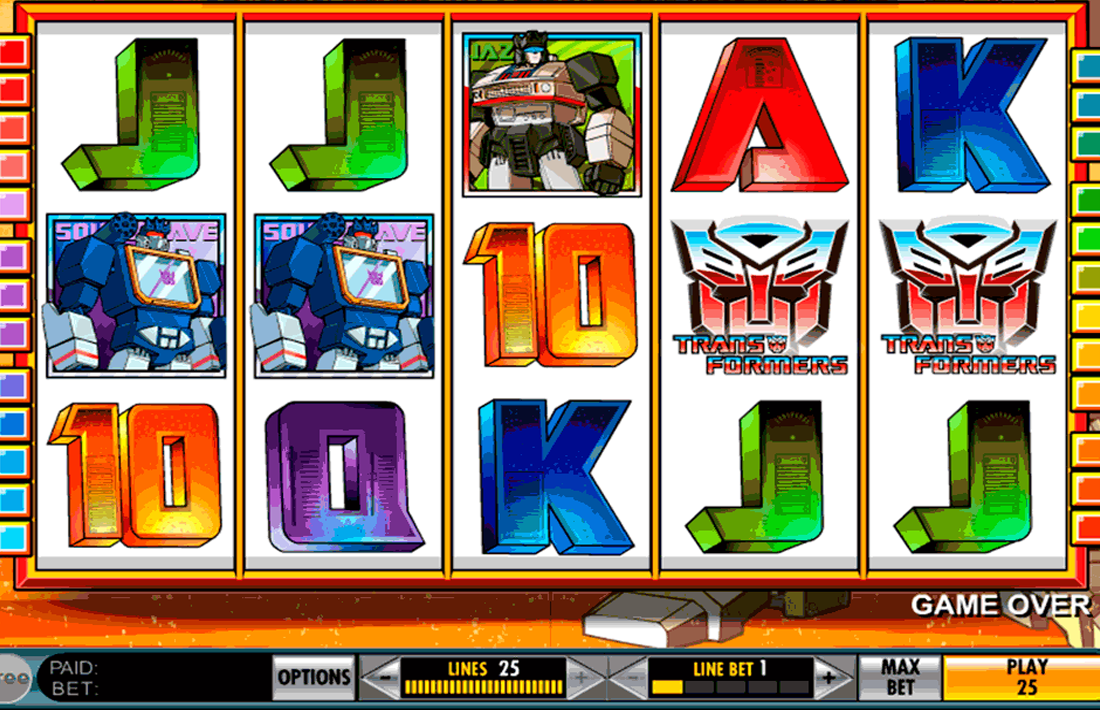 Our Verdict
Transformers: Battle for Cybertron is a great addition to the Transformers portfolio and is a game all slots enthusiasts should really enjoy playing.
What we like:
What we like
Fantastic graphics
40 different paylines
Multiple bonus features
Bet up to 180 coins
What Can Improve?
No progressive jackpot
Relatively high minimum bet
$3000 Bonus with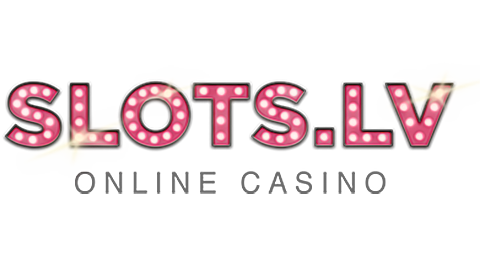 Play For Real Money
About Transformers: Battle for Cybertron
Movies and TV shows are often translated into online slot machines, however not many attempts have been as successful as this one. From the great graphics through to the exciting bonus features, you'll find that everything at this slot has been done very nicely indeed. Even those who aren't Transformers fans should enjoy spinning the reels of this online slot machine from IGT!
"If you're looking for a slot with loads of bonus features, then Transformers could well be perfect for you."

- Amy Wilson, Editor
Fantastic adaptation of a cinema favorite
An amazing 10 different bonus features
Win up to 250,000 coins per spin
Bet up to a massive 180 coins
Transformers: Battle for Cybertron is a 5-reel slot with 40 fixed paylines. The fact that they're fixed means that you can't change the number of paylines, but who would want to reduce the number anyway? You can alter your bet amount though, which can be anything from 0.60 coins through to 180 coins. Of course, the more you bet, the more you could potentially win.
But what else is there to say about this exciting slot from IGT? Well, it is important to mention that this is a low/medium volatility slot, and this means that you shouldn't find yourself losing money quickly, and that you also probably won't find big profits being made in a short amount of time.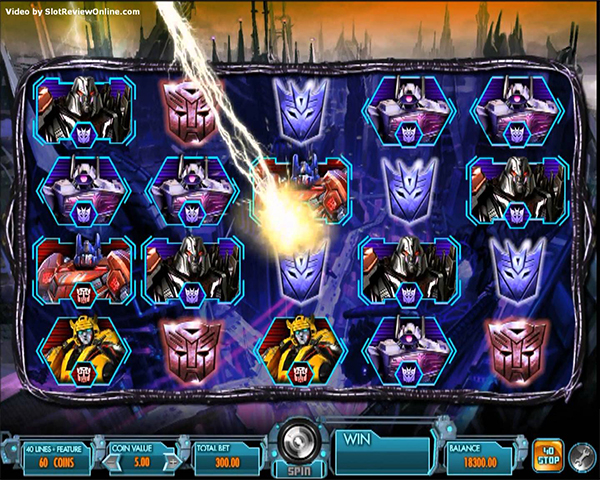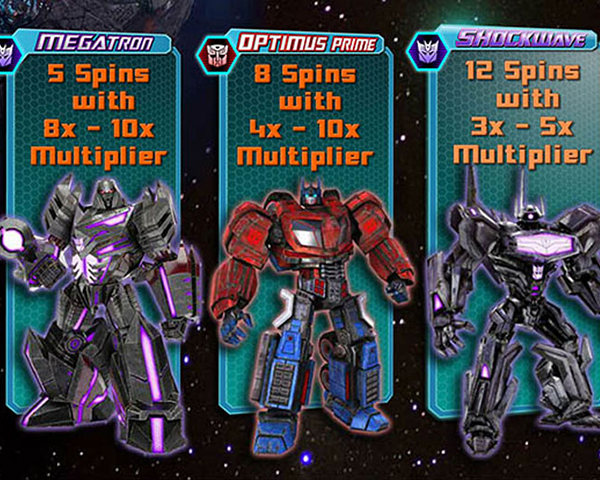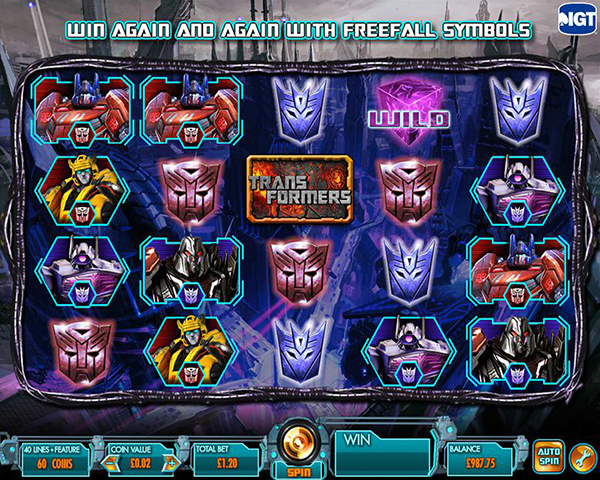 Where To Play Transformers: Battle for Cybertron
Many different online casinos use IGT software, so it shouldn't be too hard to find a site that offers Transformers: Battle for Cybertron to players. We've listed a number of the top IGT online casinos below, so take a look through their reviews and decide which of them is best for you.
How We Review
We look at online slots from every angle when compiling reviews, however some of the more important aspects of slots can be seen below:
RTP: If you want to win money, you should play slots with the highest RTPs, which is why we list the RTP for every slot we review.
Bonus Features: The best slots have absolutely loads of bonus features, and you can learn how to activate them in our slot reviews.
Compatibility: You'll be able to see whether you can play an online slot using your mobile devices when you read through a review we've created.
Stakes: Find out whether an online slot is perfect for low stakes players or whether it is more suited to high-rollers.
Special Features
There are absolutely loads of special features found at this online slot machine - far too many to fit into this small space. The most important bonuses are the free spins though, as these can lead to some massive prizes. You can choose from 4different free spins rounds, each of which is inspired by a particular Transformer. It is also important to mention the Freefall feature, which sees winning symbols disappearing, only to be replaced by new symbols, which give you another chance to win.
Graphics and Design
The graphics at this online slot fit the theme perfectly, as they're futuristic and have clearly been designed with lots of care and attention. Even the 10-A symbols - often the most boring part of a slot's design - look fantastic, plus the way in which the symbols are displayed, with a dark night sky background, highlights the colors in the symbols well.
Payouts and Prizes
If you're looking for a huge jackpot, you'll certainly find it at this game, as you can win a stunning 4,000x your bet per payline when you manage to get 5 Transformer logo symbols lined up on an active payline. Theoretically though, you could win up to 180,000x your payline bet per spin, however this is unlikely to happen in reality, as the maximum prize is capped at 250,000 coins. Aside from the logo symbol, other symbols that can lead to big prizes include Optimus Prime and Megatron. The RTP of this online slot can reach 96.47%, while the volatility of this slot is low to medium.
Play on Mobile
Want to spin the reels of the Star Trek slot on your phone? Well, you're in luck, as you'll find that you can play this slot when using nearly every smartphone or tablet. All you'll need is a device with a touchscreen and a decent internet connection - if you've got both, you'll be playing the Star Trek mobile slot in no time at all.
If you own a mobile device, which you almost certainly do, you can easily play this online slot wherever you happen to be. This is because Transformers: Battle for Cybertron has been created using HTML5 technology, which allows it to work perfectly with devices with a touchscreen. All mobile devices are compatible, including Apple devices and those using the Android OS.
$3000 Bonus with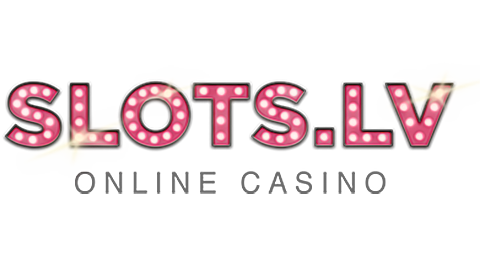 Play For Real Money
Play Transformers: Battle for Cybertron Online Today
Transformers: Battle for Cybertron is a fantastic online slot, and IGT have done well to retain the action and excitement of the hit movie franchise. There are many reasons to be excited when you spin the reels of this online slot machine, from big prizes through to loads of bonus features, so everyone should really enjoy themselves when they play this game. So, if you want to play a slot that promises loads of excitement, you should definitely start playing Transformers: Battle for Cybertron as soon as you can!