Book of Ra Slot Review
Book of Ra is an exceptionally popular online slot machine from Novomatic and it's found at loads of fantastic casinos. On this page, we're going to let you know loads of information about this game, ranging from the jackpot on offer, through to the exciting bonus features.
Game Info
Theme
Egypt, History, Adventure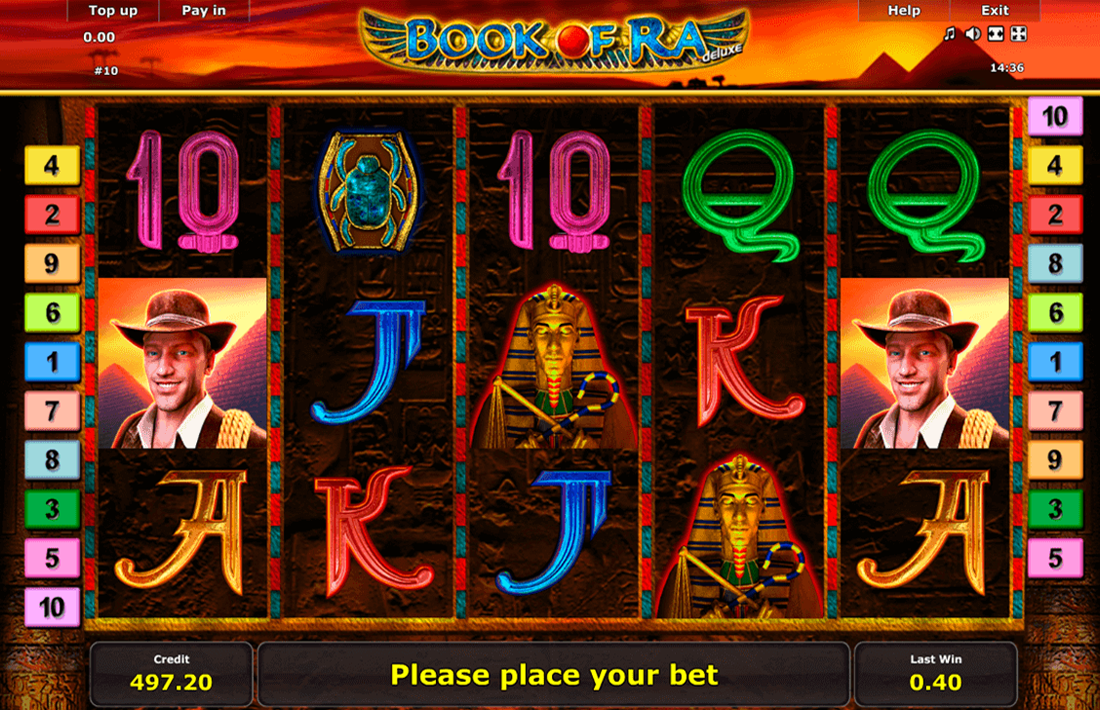 Our Verdict
There's a reason why Book of Ra is one of the most popular slots in the world, so we'd definitely recommend playing this game as soon as you possibly can!
What we like
Jackpot worth 50,000 coins
Exciting free spins
Bet up to 90 coins
Really enjoyable theme
What Can Improve?
Slightly low RTP
Generic audio
100K Free Coins & 200 Free Spins Bonus with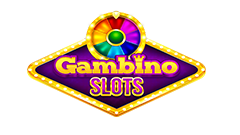 Play For Real Money
About Book of Ra
Book of Ra actually started life as a land-based slot, and it was - and still is - found at many of the world's biggest casinos. Like many popular titles, it was soon given an online makeover though and Novomatic have done extremely well converting it for online players. This is for many reasons, however perhaps the most important is the massive jackpot on offer.
Book of Ra has many great features, such as:
Book of Ra is loved by online slots players, mainly thanks to the exceptionally enjoyable gameplay.

- Amy Wilson, Editor
Huge jackpot worth 50,000 coins
Great bonus features including fun free spins
Bright, bold and exciting graphics
Perfect for both low and high-stakes gamblers
This is a slot with five reels and three rows and it offers nine paylines. This low number of paylines might put some players off, as they're under the impression that more paylines means more excitement, however you'll still find plenty of action when you spin the reels. You can reduce the number of paylines, but experienced players would advise against this because you're not likely to win as much money.
If you want to reduce the amount of money you're betting, just use the "Bet/Line" field. Those with restricted budgets will find that they can bet as low as 0.04 coins per payline, while those looking to play at the highest stakes can adjust their bet up to 10 coins per payline, which equates to a total bet of 90 coins.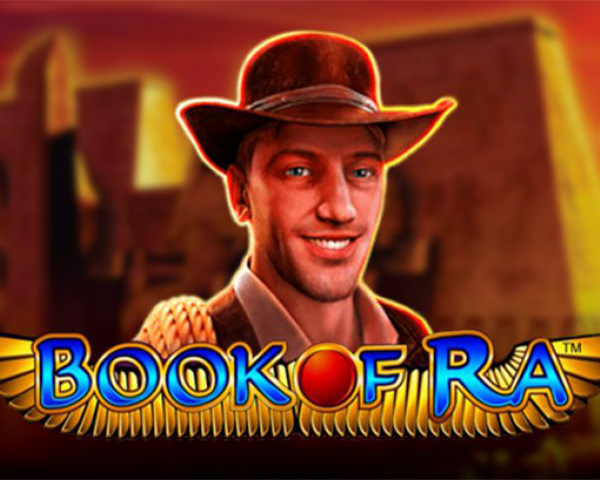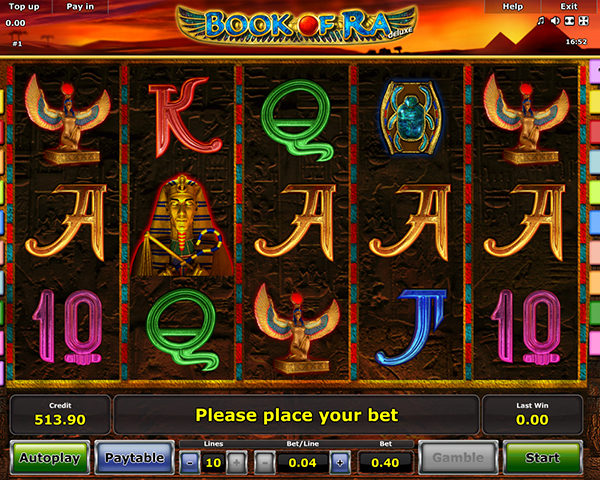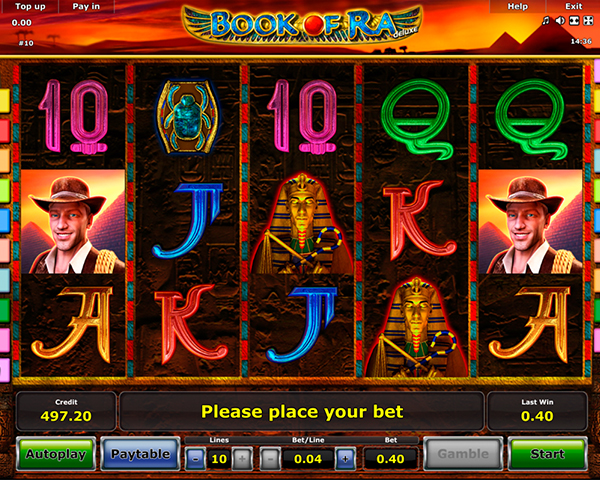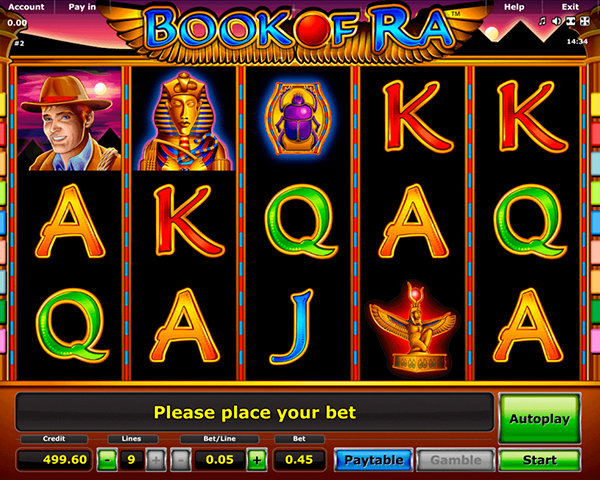 Where To Play Book of Ra
If you look below, you'll see a list of our recommended online casino sites, and all these sites offer you the chance to play the exciting Book of Ra online slot. To find the site that is best suited to you, just read through the various reviews and take your pick.
How We Review
We take lots of time and effort creating every one of our online slot machine reviews. We test for things like:
RTP: The RTP of the slot tells you exactly how much you can expect to win in the long term, so it's something you should always look at.
Stakes: Is this a game for low stakes players? Or is it only suitable for the high-rollers? We'll always let you know.
Bonus Features: Whether a slot offers free spins, wild symbols or anything else, we'll be sure to tell you all about them.
Jackpot: It might seem obvious, but we'll let you know exactly how much a slot's jackpot is worth, plus we'll tell you how it's won.
Scatters and Free Spins
The main special feature of Book of Ra starts when you get three or more scatter symbols anywhere on the reels. When this happens you'll receive free spins, and during these free spins one symbol will be chosen, and this symbol becomes an expanding one. In truth, the expanding symbol doesn't often make much difference but you can still win some decent prizes. Like many other Novomatic online slot machines, there is also a gamble feature at Book of Ra.
Graphics and Design
It isn't unfair to say that the graphics at some Novomatic slots leave a lot to be desired, as they're pretty plain and slightly dated. This isn't the case at Book of Ra. This slot has some modern and attractive graphics, including well-drawn symbols and a vibrant color scheme. They might not be perfect, but Novomatic have clearly tried hard with the graphics at this game, which adds to the fun.
Payouts and Prizes
This slot has a maximum prize per payline of 5,000x your bet per payline, and this means that those playing at the highest stakes could win up to 50,000 coins. This happens when you manage to get five explorer symbols across an active payline. You'll also get a big prize if you manage to line up five pharaoh symbols on a payline, or get five scatter symbols anywhere on the reels. As you might expect, the 10-A symbols are the lowest-paying symbols on the reels. This is a slot with an RTP of 94.26%, which is slightly lower than the average. This doesn't mean you can't win some big prizes, though, as you could easily get lucky while spinning the reels.
Play on Mobile
Do you want to spin the reels of Book of Ra while on a smartphone or tablet? If so, you're in luck, as this slot is compatible with all mobile devices, and mobile slots players will still have access to the same exciting features, as well as the same big prizes. The great thing about having an account at an online casino is that you can log in from any device and pick up where you left off, which is ideal if you're working through a welcome bonus.
Book of Ra can be played when connected to 3G or 4G, or when you are connected to a WiFi network. We like to point out that if you're using an open WiFi connection to take care of your data. Often these networks aren't secure, so you should avoid making any sensitive transactions like deposits and withdrawals, when other people could get hold of your banking details.
Some avoid playing slots using their mobile because they are concerned about the amount of data it might use. There's no problem here though, as Book of Ra hardly uses any data at all, so you can play for hours without finding any extra charges added to your monthly bill.
100K Free Coins & 200 Free Spins Bonus with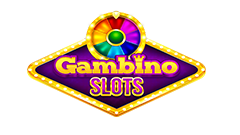 Play For Real Money
Play Book of Ra Online Today
If you've read through the whole of this slot review, you're probably eager to start spinning the reels of Book of Ra - and we don't blame you. After all, this is one of Novomatic's most successful slots ever, thanks to the great graphics, fun features, and the massive jackpot. So, if you want to play this game, you should start spinning the reels at a Novomatic casino today.